14 things every 90s kid will remember
Remember when you were a kid, and adults would say to you "Enjoy your schooldays, they are the best of your life." And you just thought it was more madness from old people. Like eating your carrots helping you see in the dark, or using a hairdryer for too long could set your hair on fire?
Well, it wasn't madness was it? As August turns to September and the shoe shops are packed with desperate parents whose kids have grown an inch over the summer, it's that time to get nostalgic again. Yes, the schools are going back and don't you wish you were going with them?
Here are 14 things that kids who went to school in the 90s will all remember. And if it doesn't want to make you jump in a TARDIS and go back to relive your school days, then there must be something wrong with you.
1. Forgetting your PE kit
If you were lucky, there would be a spare kit that had survived from when Queen Victoria was on the throne. If you were unlucky, you'd be doing it in pants and socks.
2. The parachute
Speaking of PE, PE lessons in which the parachute came out. Gone were mastering the skill of a forward roll or having to dance to some classical music. Instead, it became a huge game of how many children could you safely fit under a huge piece of cloth.
3. The grainy television on a trolley coming into a classroom
Yeah, you were about to have to sit through some really badly acted television programme – probably starring Tommy Boyd – about how to turn wood into paper. But you were watching television rather than writing.
4. Through the Dragon's Eye
It being Friday meant that you were watching Through the Dragon's Eye. And flllyyyyyyyyyy.
5. Show and tell
Bring something to school, stand up in front of your class, show it off, tell everyone about it. The social media of the 1990s classroom. Just without likes, retweets or the Kardashians.
6. Pokemon cards
Really, there is nothing more to be said on that one.
7. Being a yo-yo master
You mastered walking the dog, you could rock the cradle, you could even go around the world. Yo-yo's were going to take over the world and it was only a matter of time before you would be taking your X-Brain and competing in the Olympics with it. Remember that kid from your class who managed to nail the walk the dog every time? This is him now…feel old yet?
8. Football stickers/ got, got, need
Counting down the seconds until you could hit the playground to exchange your Nottingham Forest shiny for a Henning Berg and a Francis Benali. Everybody knew that a shiny was worth two normal stickers, that was just the way the market worked. We know the video is about the noughties, but you get the idea.
9. Learning to play the recorder
Giving up learning to play the recorder a month later because for some unknown reason you hadn't yet developed the music skills to be the sixth member of Take That.
10. Adidas Popper trousers
Because it wasn't just male strippers who needed trousers that you could rip off in one go, but school kids as well.
11. Gel pens
An entire pencil case full of gel pens to be more precise, most of which you never used as there were more shades than in the Dulux Colour Book.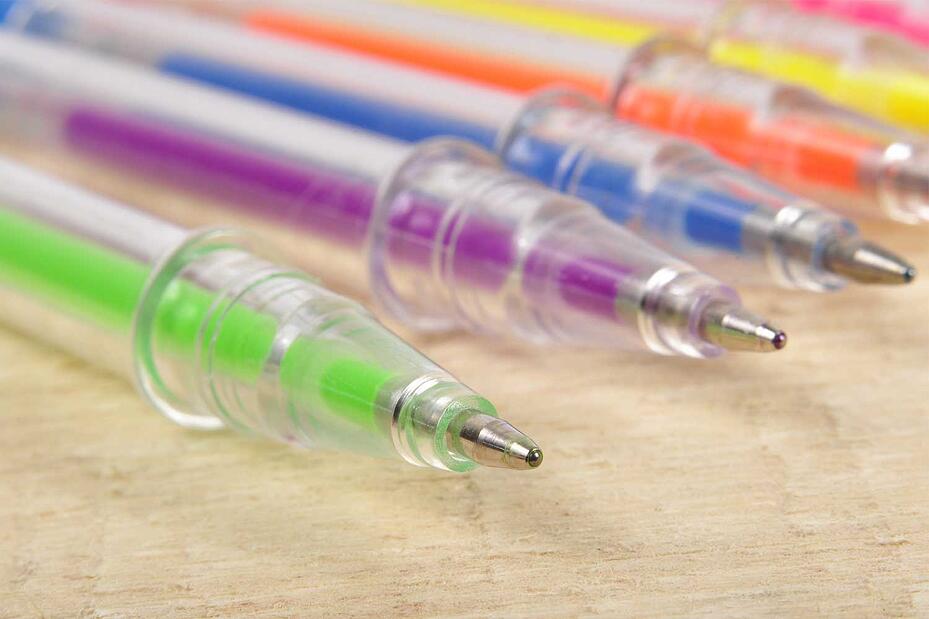 12. Pencil Sharpeners that looked like a torture device
You know the ones. They were massive things with handles that you'd fix to a table. They would even collect the shavings for you. Never has getting a small piece of lead sharp enough to write with been so much fun.
13. Microsoft paperclip
Making your homework look ridiculously good by sticking as much word art and clip art as possible into it. Once you'd been in a three hour battle with that Microsoft Paperclip, of course.
14. Tamagotchi
Back then, it wasn't rent or work pressure that was causing stress, but whether your Tamagotchi had died during a PE lesson or if you looked cool enough to that girl or boy you liked.
Looking for a new career?
Feeling nostalgic for learning again? The end of the summer holiday period is a natural time to consider a career change or trying something new. Our courses can help you both advance yourself in your current job as well as learn new skills if you are looking for a new direction – and the best bit is online learning fits around you. Have a look at our range of courses  – Pokemon cards not included.