Digital age: 5 best jobs in Australia
The contribution of digital technologies to the Australian economy is already huge, and the government plans to grow it further by investing AU$1.2 billion to make the country a leading digital economy by 2030.
This is amazing news for job seekers, as demand for workers in the IT industry is exploding. Are you ready for a career change into the world of tech?
Science, technology and engineering jobs in particular are growing strong, backing up calls to prioritise related subjects in schools. In response to this, a national STEM (science, technology, engineering and mathematics) strategy was implemented in Australia's schools to inspire the next generation to get involved in the digital sector.
Those who qualify in STEM will enjoy greater job security. In fact, the National Skills Commission has said that the STEM job market in Australia is growing faster than any other.
So, there are plenty of jobs available, but which one do you want? If you're struggling to decide, here are 5 of the best jobs in Australia with a little on why they're so in demand and what it takes to do the job.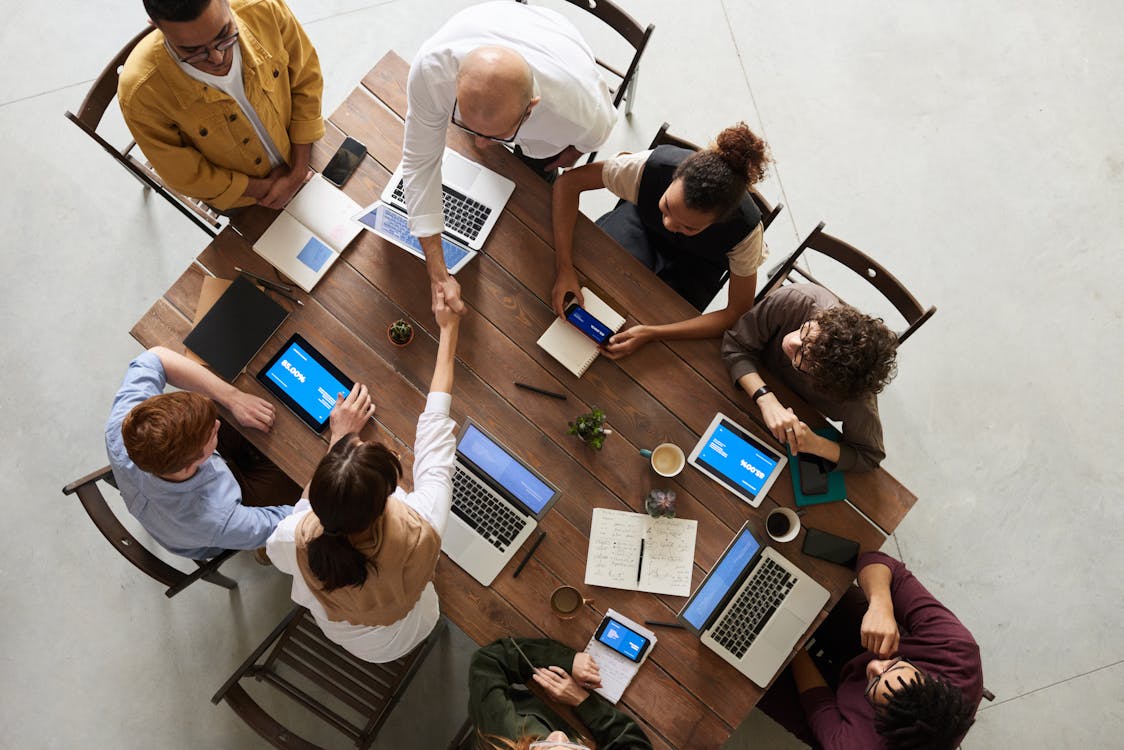 Salary range $63,000 – $148,000
Do you want to be in the technology industry because of cutting edge and emerging technology? Technology has the power to solve the world's big problems like climate change and food security. It can shape the future.
The swift pace of technological growth means that these up-and-coming technologies are going to impact almost all Australian industries in a massive way. The point at which IT professionals across the country will need to start considering artificial intelligence and the Internet of Things in everyday operations and processes is here.
What does it take to be an IT professional in Australia?
When considering the fast nature of technological developments, IT professionals must take into account the huge wave of digital disruption that has started. It's caused by the rise of numerous types of technology across the economy, including cloud computing, mobile, social media and data analytics.
Existing technologies will see growing uses in new industries where currently its potential is not being fully exploited. The public cloud computing market is expected to be worth US$800 billion by 2025, and more and more companies say they plan to migrate their data to the cloud in the near future.
Be the IT professional that businesses ask for when they look to improve their operations and product offerings.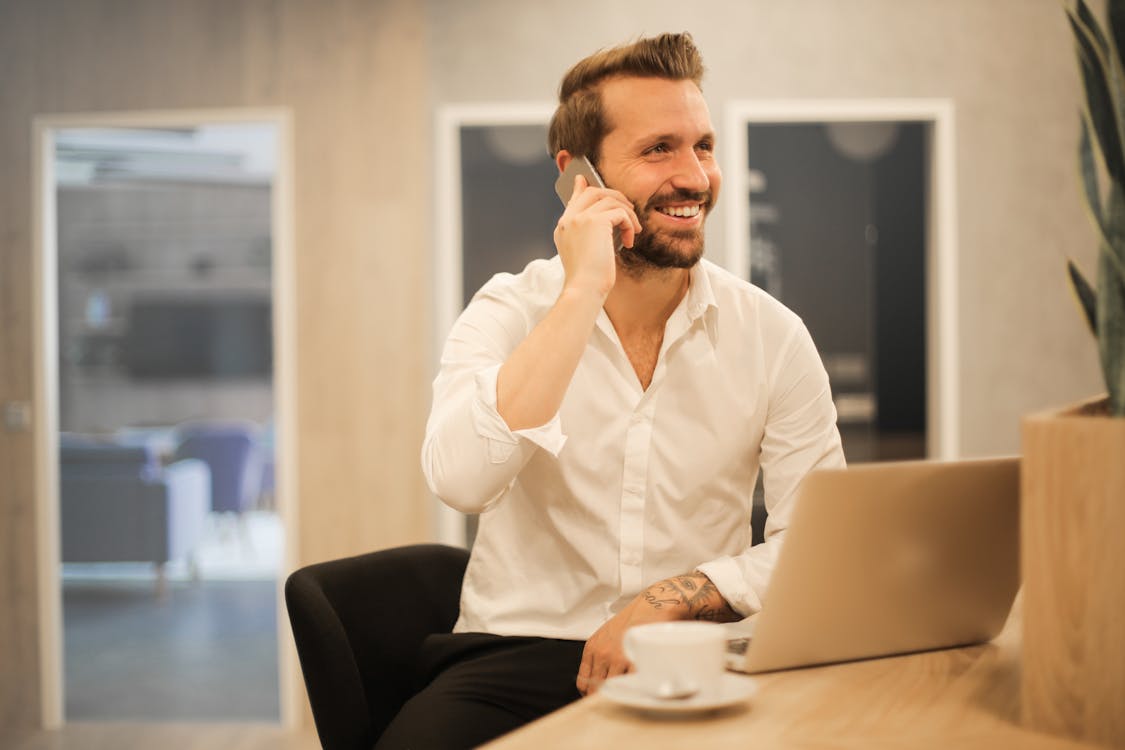 Salary range $110,000 – $180,000
Seeing a project through from start to finish and through all of its ups and downs can be a hugely satisfying and rewarding process. Don't be fooled though – it will also be extremely demanding. Are you cut out for a role like Project Manager?
Brett McHugh, is the Senior Project Manager for SEEK. He manages the projects that deliver functionality to the SEEK website.
"When people see you getting stressed, it actually affects them too. Interpersonal skills [are essential] so you can work well with people from different departments, or with different personalities. Inquisitiveness is a good trait to have too; it's when we constantly question that we'll more likely have the right solution when an issue arises. The ability to deal with change is crucial, because requirements and project scopes will change all the time. I'd even go as far to say that if you don't like change, a career in IT may not be the best one for you."
What does it take to be a Project Manager in Australia?
To start, you have to be a good communicator. You need to be able to lead and inspire a team, and only brilliant management skills will get you through. The ability to motivate a team and delegate tasks is essential. Much of the work of a Project Manager is communicating with clients – not just when things are going well, but also when the unexpected happens. You must also be adaptable as different clients will need different approaches. Let's not forget working under pressure and to tight deadlines, always striving to meet the objectives of the client.
If this is the job for you, the good news is that Project Managers are pretty much in demand in every industry throughout the world, including construction, risk management, digital media and healthcare. Don't be afraid to focus on one specific area: work out where your skills lie and hone them by specialising in one field. You can always change in the future.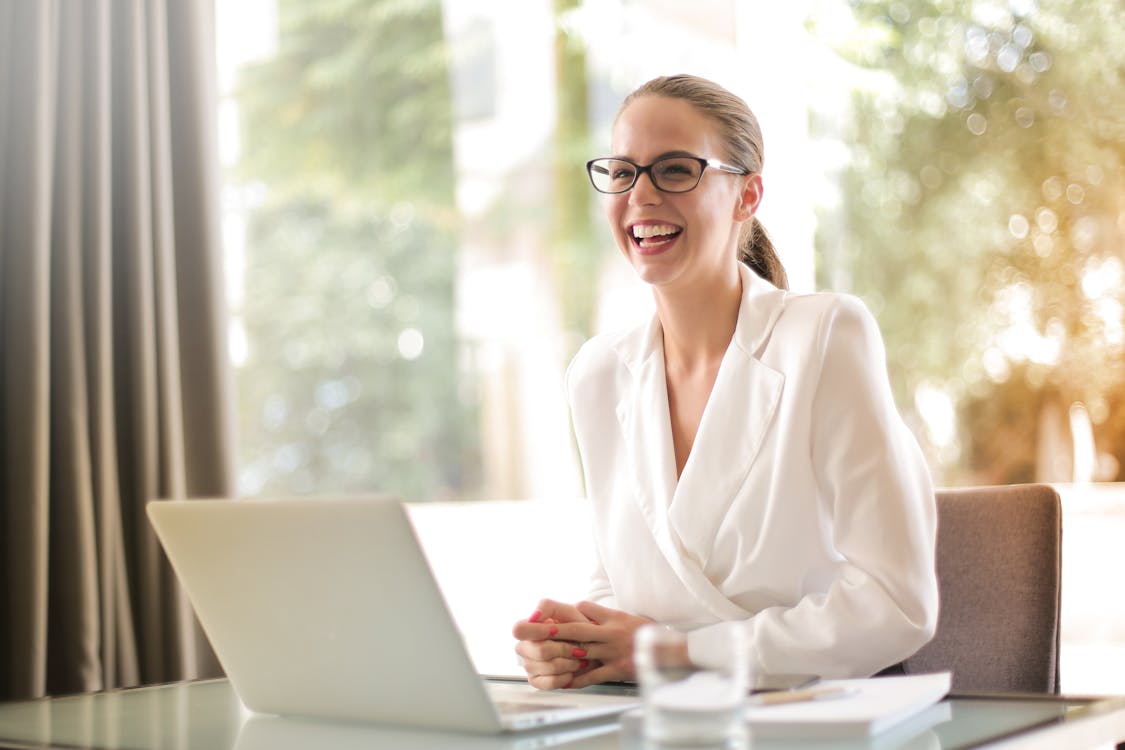 Salary range $75,000 – $95,000
So, you're one of those people who actually enjoy troubleshooting and methodically and logically working through a problem to come up with the perfect solution. This is a great sign that you could be suited to a career in web design, gaming or software development. If, alongside these problem-solving skills you can be aware of the limitations (think time-frames and budgets), this can be a real asset in your steps towards a career in coding.
A huge bonus of roles like these is that they can pretty much be done from anywhere. Recent research from PayPal has shown that more Australians are taking the leap in to the world of freelance work and loving it. It comes with downsides, obviously: there's no holiday pay, you have to set up your own private pension, and you won't get paid sick days. Alternatively, companies all over the globe hire web developers all the time. If being employed suits you better, you'll be spoilt for choice about where you want to work.
What does it take to be make it in coding in Australia?
Monique Ceccato, 27, is based in Perth and does freelance work for brands on websites and social media channels as well as freelance writing for online publications.
"I initially started freelancing as there were no full-time roles I found that fulfilled me," she says. "I felt like my creativity was being squashed and the only way I could get away from that was to work freelance. I love the freedom I have in choosing what to write, how to take my photos and when and where I want to work."
Businesses are looking to hire freelancers with programming and web or mobile development skills. The future's bright too, with 70% of businesses predicting they'll be giving more work to freelancers in the coming year. In fact, the average business is expected to spend more than $53,000 on freelancers per year. Just imagine, sitting on the deck enjoying the beautiful view, fully connected to your clients all over Australia.
But why limit yourself? When all you really need to work is a laptop, a connection and a phone, new opportunities are available not just across Australia but globally.
To work in software engineering you need to have an appreciation for the amazing possibilities that technology can bring. Being interested in how you can harness the potential of technology, for whichever company you want to work for is a sure sign that coding is the right career for you.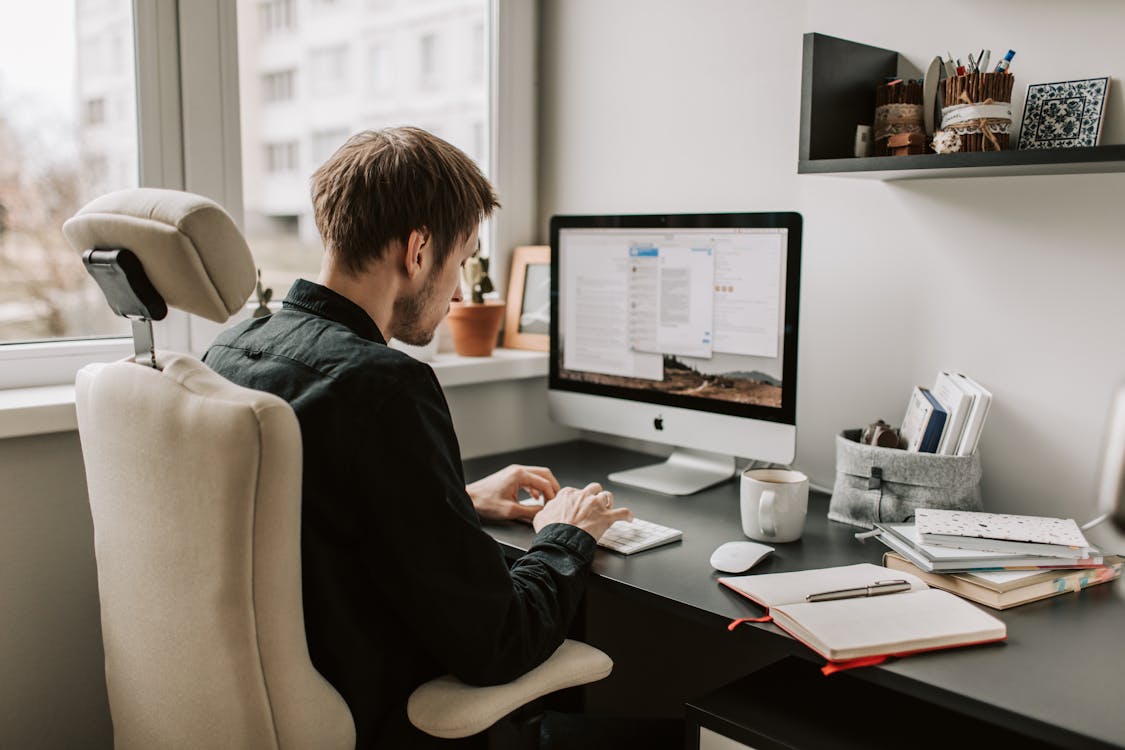 Salary range (depending on experience) – $45,000 – $75,000
The good news is that Australia is a real growth market in the digital marketing sector – and has a distinct lack of digital talent locally. According to The Australian Digital Skills and Salary Survey, Australia is in facing a major digital skills shortage. This challenge is only set to get bigger as more than 50% of businesses surveyed predicted that they would want to hire more digital specialists in the next 12 months.
As more and more tech-savvy jobseekers enter the digital market, it is important that you have the skills, qualifications and experience to make you stand out from the crowd.
To increase your chances of getting a job, you could work on becoming a digital all-rounder. To do this you will need to have a broad understanding of all the different areas of the digital world as the complement one another.
Areas include:
Data analysis
Social media marketing
Email marketing
Search Engine Optimisation/Marketing (SEO/SEM)
Content marketing
Visual marketing
What does it take to be a Digital Marketer in Australia?
No matter what you want to specialise in, to be a successful marketer you will need to have knowledge of various tools and platforms. For email marketing, you will need an understanding of an EDM tool such as MailChimp or Campaign Monitor. To design content for social media, you will need to know how to use the Adobe Creative Suite or other editing software. It will all be about getting creative with the budget, tools and platforms you have available.
It is a great time to join the digital marketing sector in Australia: the opportunities are plentiful and growing fast. There are new and exciting start-ups launching all the time, and many of the big corporations are continuing to invest the big bucks in their digital transformation. Having a qualification will be beneficial to your job applications and experience can be built-up through work placements and freelancing.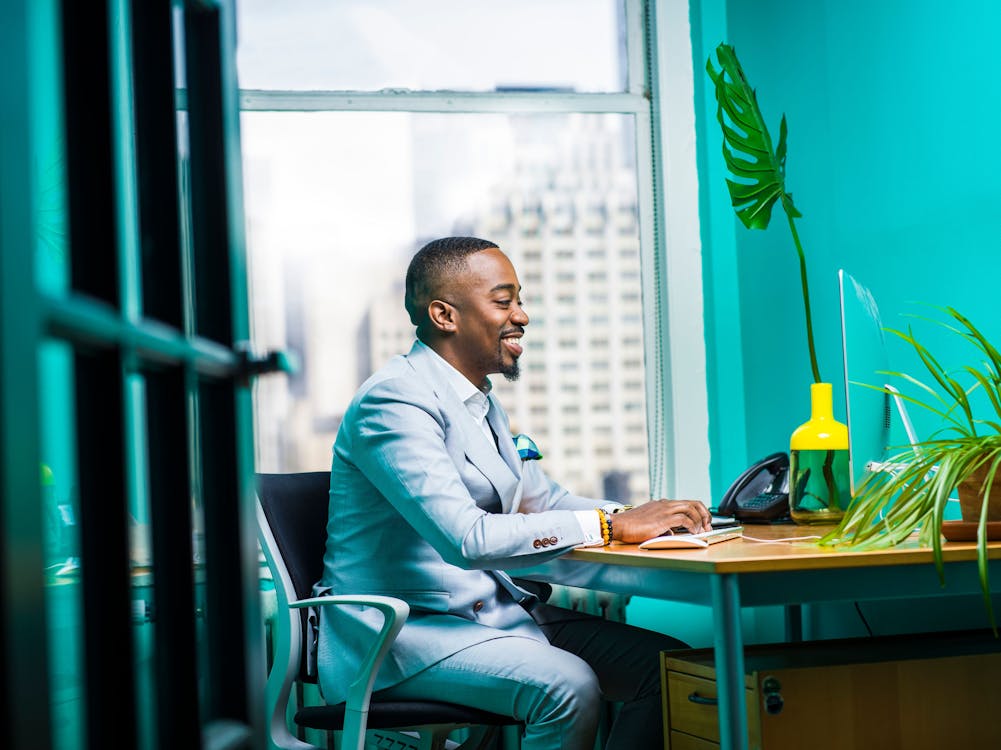 Salary range $73,000 – $199,000
These days, ethical hacking has become a legitimate and profitable profession. Fighting cyber crime is a serious business, since Australians report an average of 160 cyber crimes every day. Pretty much every company needs someone on board with cyber security knowledge, from small businesses to corporations to governments. Becoming a qualified cyber security professional means you can have your pick of where you want to work. There are a variety of roles on the field including penetration testing where computer systems are hacked in to expose their weaknesses, malware analysis and information security governance.
The world is currently facing a cyber security skills shortage, and Australia is no exception. It's thought that an additional 18,000 cyber security professionals will be needed in the country by 2026 to ensure its digital security. As more and more Australian businesses move their operations onto the cloud, the call for cyber security experts is expected to skyrocket. The upsurge in artificial intelligence and device interconnectivity are also causing an increased need for cyber experts.
What does it take to get a job in cyber security in Australia?
Practical experience can be gained by signing up to one of several 'Capture the Flag' real time hacking competitions. Started in 2012 and held annually, the Telstra Cyber Security Challenge is run by an alliance of Australian government business and academic professionals. Their mission is to find the next generation of cyber security talent. Events like this provide great insight into what it's like to work in cyber security and gets you in front of employers. It tests technical skills and communication know-how over a 24-hour period.
Anyone with a device can be a victim of cyber crime, but the malicious hackers are not likely to go after individuals. Some massive brands have been attacked across Australia and throughout the world. This means the demand for cyber security analysts, network security engineers, and certified ethical hackers has never been higher. Getting certified in cyber security will open up job opportunities for you around the globe.
Brendan Hopper is CBA's cyber security top bod and a self-taught hacker, who says:
"The industry is perfect for those who like to use their analytical skills while being creative. It uses both sides of your brain and it's really challenging… You need to be able to think like an attacker."
Businesses in Australia and New Zealand are expanding their offerings to meet customer web and mobility requirements. Not forgetting the rapid advancement in devices and artificial intelligence. This makes it more important than ever for businesses to be able to anticipate the way the hackers are going to come after them and have something to fight cyber crimes. That is why cyber security is an industry where you'll get real job satisfaction, and the benefit of a healthy salary too.
Ready to start a career in tech?
Starting salaries for tech professionals are going up and up, yet it doesn't stop there. Demand is consistently outweighing supply, and those with top digital and IT talent will be able to negotiate higher salaries than ever before.
Need more information? No problem. Listen to our student Zac below talking about his experience studying with Learning People and getting accredited in project management:
Take a look at our range of online courses or get in touch with our expert career consultants today – we're happy to discuss your existing work experience and future goals to match you with the ideal career pathway for you.