Which coding hero are you: front end, back end or full stack?
If you've decided to change or boost your career by learning to code but aren't sure if you'd be better suited to front end, back end or full stack development, you're in the right place.
We'll help you pick your coding destiny by looking at the characteristics of three TV anti heroes – because, why wouldn't you want to be an egomaniac or a killer?
Anti hero 1: Don Draper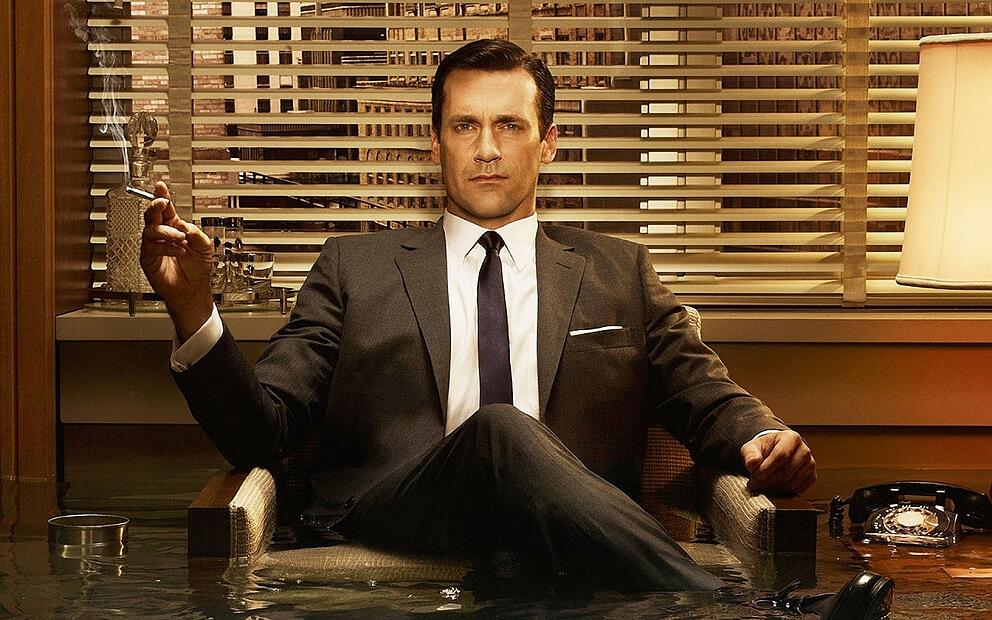 Image source: Literary Traveler
Mad Men's most gifted advertising creative, Don Draper, is an unquestionable genius but his talents are limited. He wouldn't have stooped to working out the technical aspects of getting an advert on TV, thought about how much it might cost, or even written a letter himself – that's what secretaries are for.
In the same way, front end developers don't do everything. They bring to life designers' visions by building the technical aspects of websites such as the dropdown menus, dates, uniform fonts, sliders and so on. As well as knowing three main coding languages – HTML, CSS, and Javascript – front end developers need to be able to bridge the gap between the technical back end, the designer's ideas and what is going to make sense to a person trying to find their way through a website.
One of the drawbacks to only learning front end development with online web design courses or other front end focussed courses, is that the distinction between this discipline and back end is becoming, well, less distinct. Even if you specialise in front end later down the line, you'll be expected to at least understand the full spectrum of coding.
"Make it simple, but significant."
Don Draper, Mad Men
Anti hero 2. Walter White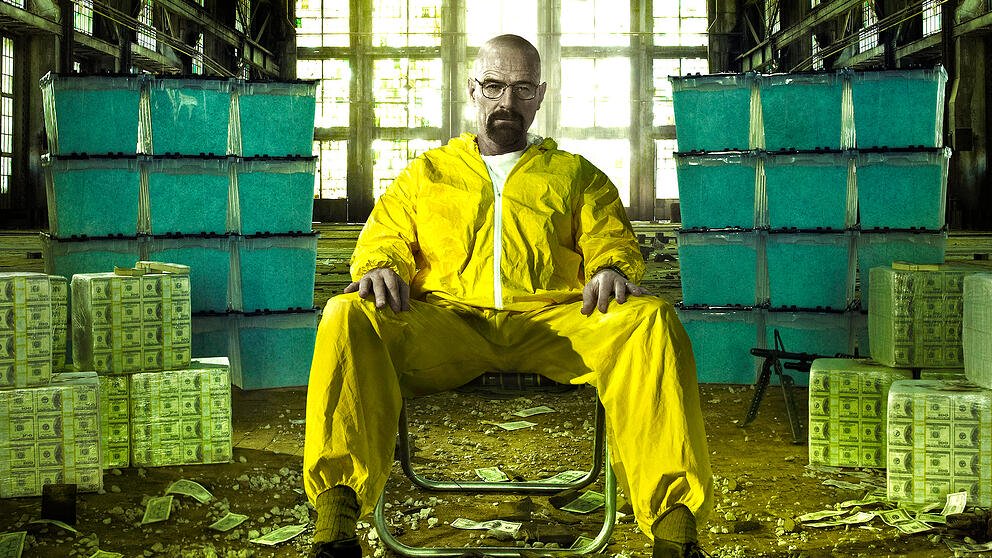 Image source: occupy.com
Perhaps the cleverest anti hero of all time, Walter White's incredible brain helps him become a moneymaking methamphetamine manufacturer in Breaking Bad. Sick of earning very little as a chemistry teacher, he uses his greatest asset – his understanding of how things work – to upgrade his career prospects.
In the same way, back end developers tend to be technical people as they build, join and maintain the applications and databases that fuel websites. If front end is what you see, back end is how you get it to work.
For a content heavy website like the BBC, back end development would be responsible for ensuring dozens of journalists at any time could easily upload their stories, make them SEO friendly and look good. For a hotel booking website, back end would make sure information was pulled from dozens of different places to allow customers to pick available rooms for the right number of people on the right day.
Python, Ruby and PHP are the main languages of back end development, but there are dozens of other languages you might need to be able to use, as well as being able to get to grips with data science.
Even if you specialise in back end, you will be expected to have an understanding of front end development because you need to know how to create solutions that will work for the end user.
"This – the chemistry – is my realm." 
Walter White, Breaking Bad
Anti hero 3. Rick Grimes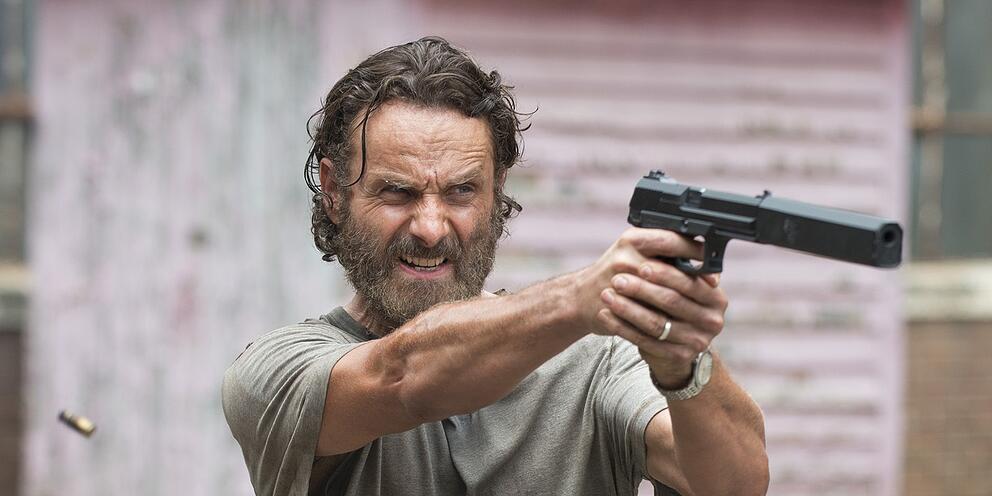 Image source: esquire.com
At the start of The Walking Dead, Sheriff Rick Grimes stops to show compassion to one of the zombies walkers. Things change quickly. He's the person that learns the most – a true allrounder who is equally at home rallying the troops as planning a takeover strategy. You increasingly know Rick, and those he protects, are the ones with the best chance of survival.
In the same way, learning full stack, creates a real allrounder that knows how to make life easier for those around them and can see a project through to the very end. Covering both front end and back end work, it's often seen as the most satisfying and flexible type of coding. In fact, there are nearly as many reasons to study a full stack course as there are walkers in that Walking Dead episode at the quarry. But here are just five:
Let's get right to it: it's well paid. You're more valuable to employers if you have a wide skill set so the average annual salary is $90,000 a year.
Employability prospects are higher than for other types of development. 'Full stack developer' is currently the number one job role being recruited for in the US, with demand increasing 122% over the last three years. This trend is reflected over here in the UK too.
It's unusual to find people with such a diverse skill set so there's a real shortage of full stack developers, even though this is what many businesses are searching for.
The lines between front end and back end development are blurring more and more, and it's expected that employers will increasingly demand knowledge across the coding spectrum.
Learning full stack also gives you the greatest freedom when you come to searching for jobs.
See also: Am I too old to learn to code?
Becoming a full stack web developer is the choice for you if you want the greatest boost to your career opportunities. Even if you've never coded anything before, there are courses that can help you build up the skills and portfolio employers are desperately looking for.
"We know what needs to be done and we do it." 
Rick Grimes, The Walking Dead
Note: The Learning People do not endorse behaving like any of these anti heroes, in the workplace or outside.
Online web design courses and more
Whether you're interested in learning front end, back end or full stack, we have a course to hone your skills… check out one of these if you're looking to get a full set of coding skills across front end and back end:
Or if you already know which area of coding you want to study, we offer a couple of pretty niche Microsoft courses to make you a specialist in a particular area:
If you don't actually want to learn HOW to code, maybe you work with developers and want to understand the terminology to communicate better with them then take a look at this: