Our project management student success stories
Chetan Mahajan, Age 35
Reason for enrolling
Chetan came across Learning People as he was researching Project Management and looking into different career options. Chetan's Senior Career Consultant Neil phoned, and they discussed why he was looking at advancing his career as he was interested in moving into Project Management. After some guidance from Neil, Chetan enrolled in the CAPM course collection and soon began his journey.
StudentCareTM
Chetan was assigned a Student Care Consultant who took him through a detailed training orientation of both platforms to ensure that Chetan was comfortable and aware of the different study tools and support options provided to him, should he need them. Chetan's Student Care Consultant was available for regular catch up and accountability calls, as well as any advice needed for the examination process throughout his journey.
Career Services
Chetan's Career Services Consultant Mikayla phoned him within the 1st week of his enrolment to introduce herself and discuss the 3-phase process of support offered to him. Chetan decided to start right away where they completed a full CV Consultation followed by a LinkedIn and Networking Consultation to ensure that Chetan was looking marketable and visible for future, potential employers. Chetan decided he wanted to obtain his CAPM certification before continuing with further CV/LinkedIn reviews for each application he submitted.
The Results
Obtained a role as a Project Coordinator at Aurecon
Chetan says:
"I first received a call from Neil to discuss my enquiry and what I wanted to do with my career. Neil explained the Project Management courses offered and other student success stories, initially I was unsure about enrolling because I was not aware about the courses provided through the PMI and other things such as fees. However, I am extremely happy that I have achieved something good from completing the CAPM certification.
Mikayla was not just easy to deal with, but she was calm and composed. Her communication was excellent, and she offered me was very sound suggestions that really added value every time I went for an interview and because of this I was able to get a job offer from a very reputable company. I am so thankful that she was my Career Services Consultant, I have learnt a lot from Mikayla which I will use in future. Thanks, from the core of my heart for all your time and support."
Zain
Reason for enrolling
Zain first enquired with Learning People after working in the industry for many years. He was finding that because he did not have a formal certification to back him up, it was hard to take that next step into bigger projects and higher paying roles. He wanted to validate his skillset and gain further knowledge in the industry. Adam, one of our Senior Career Consultants, had an initial consultation phone call with him. He learnt about Zain's background and suggested he do the PMP certification with us. He was excited to get started!
StudentCareTM
Zain was thrilled to have his orientation with Kelsea. He had many questions about the program and the requirements, and he was eager to get started on the right foot. Kelsea was incredibly helpful, providing him with all the information he needed and ensuring that he was well-informed and confident before starting. Zain appreciated the personal touch that they brought to his experience. He felt like a valued member of a supportive community that was dedicated to his success. Whether it was Kelsea providing him with one-on-one guidance and assistance, or the team at StudentCare answering his questions and providing him with the resources he needed, Zain knew that he had a team of professionals who were invested in his growth and development.
Career Services
When Zain was nearing the end of his training and about to sit his PMP exam, Tabatha one of our Career Services started working with him. They devised a plan around his career goals and what he was looking for. Tabatha was a constant source of encouragement, boosting his confidence in himself and his abilities. Together, they worked on restructuring his CV to make it more fine-tuned so the right information would get noticed. Additionally, they revamped his LinkedIn profile to highlight both his prior experience and new certifications. It was important he stood out to the right people. They also discussed how to network in the industry. Finally, Tabatha provided interview preparation, ensuring that Zain felt prepared and self-assured. Zain has successfully gained a Project Management role and could not be happier!
The Results
Obtained a role as a Project Manager at Victoria Police. 
Zain says:
"I wanted to take a moment to express my gratitude for Tabatha and all of your hard work and dedication in helping me with my career development. Your guidance and support throughout the training program have been invaluable, and I truly appreciate all that you have done to help me achieve my goals. Your knowledge and expertise in the field have been evident from our very first meeting, and your ability to tailor your advice and guidance to my specific needs has been incredibly helpful. Your insights and recommendations have been instrumental in helping me to navigate my career path, and I am confident that I will continue to benefit from your expertise in the years to come."
Nicolette Stoltz
Reason for enrolling
Nicolette approached Learning People in early February of 2022 to discuss her study options for entering the Project Management industry. After an extensive consult with her Senior Career Consultant, Nicolette begun her Project Management studies in order to enter back into the workforce.
StudentCareTM
Student Care were in touch with Nicolette within the first week of her enrolment to introduce themselves and ensure she was comfortable with using the training platform, exam process and the different levels of support moving forward.
Career Services
Nicolette's Career Services Consultant Mikayla checked in with her within the first week and explained the full 3 phase process and agreed to check in to make a start with the support in 4 months as Nicolette needed a bit of time to complete some of her certifications. Mikayla completed a full CV and Cover Letter Consult along with reviews along the way to ensure these were up to date for Nicolette to use in order to apply for roles. A LinkedIn revamp was also completed, along with networking and several discussions around job hunting and tips to do this successfully.
The Results
Obtained a role as a Provisioning and Dispatch Coordinator at Cbros
Nicolette says:
"I felt supported throughout my studies with Learning People. My Student Care Consultants really went the extra mile to make sure that I had all the resources and support to reach my study goals. The course material was great, and the videos were not too long. It was also very helpful to have been able to partake in the live exam prep sessions, where I could ask questions about the course materials and exams. I enjoyed working with my Career Services Consultant Mikayla, who guided me to build an awesome CV. She also coached me on how to network better on LinkedIn and provided lots of support with my job hunting. I got a job within 6 months of completing my studies and I couldn't have done it without the help of the Learning People Team."
Comfort Ncube, Age 37
Reason for enrolling
Comfort enquired with the Learning People in October 2022, because he was interested in getting certifications that would allow him to obtain a Project Management role in the environmental industry. After 6 years working in this area, he was keen to grow professionally and having his skills and experience validated. Comfort decided to do the Project Management Professional (PMP) and PRINCE2 certifications, to take a step forward in his professional journey.
StudentCareTM
Comfort started working with his Student Care Consultant Amy Kent right away, where she kept in  constant communication with him through calls and emails. Amy was able to provide support by advising him the best way to complete his certifications and help him with different study techniques that allow him to complete his first certification PRINCE2 in a short period of time.
Career Services
During his learning process, Comfort was contacted right away by Flo his Career Services Consultant, so they could start working together. They initiated by reviewing his CV with the objective of making it more marketable for organisations. Also, they focused on his LinkedIn profile and Flo taught him how to use this platform to search for jobs and connect with different companies and recruiters that would allow him to get his ideal job. Comfort had a constant and persistent search for jobs that would fit his profile and interest, until he was invited to an interview. Flo supported Comfort by coaching and provided him suggestions and tips to have an outstanding performance in the interview. He ended up scoring a job offer as an Environmental Advisor.
The Results
Obtained a role as a Environmental Advisor at Sitzler Pty Ltd.
Comfort says:
"I have had a fantastic few months studying with Learning people. The support I get is far beyond my expectations. Through the help of my Career Services Consultant (Flo), I have managed to land my first full-time permanent position in 9 years. I am looking forward to continue working with you for the rest of my studies".
Israt Fatema Fahima, Age 27
Reason for enrolling
Israt had heard of the Learning People through one of her friends. She called and discussed at length with her Senior Career Consultant, Joshua, which career pathway would be best suited to her existing experience and what she has a passion for. Israt was working casually and really wanted to gain a full time position within Project Management which led her to enrol in the PRINCE2 suite of training.
StudentCareTM
Israt had a Student Care Consultant assigned to her who completed a full training orientation on the platform and discussed the examination process, along with any other important information and study tips which was of assistance to help Israt make the most out of her study journey. Israt decided to contact Student Care should any questions arise at the beginning, and now she receives frequent, weekly catch-up calls from her Student Care Consultant. Student Care will continue to work with Israt when required, until she has finished her training and obtained her certifications
Career Services
Israt engaged with her Career Services Consultant, Mikayla, within the first few months of her enrolment. Mikayla completed several CV and Cover Letter consultations to ensure these were looking as good as possible and ensuring they were tailored for each position Israt was wanting to apply for within the industry. Mikayla then completed a full LinkedIn profile consultation, before moving on to Networking within LinkedIn and several Interview Preparation support consultations over a 3 month period.
The Results
Obtained a role as Office and Sales Support Coordinator @ Delta Electronics
Israt says:
"The Learning People course materials are very well organised. In every lecture, there are multiple choice question quizzes that give students an idea on the potential exam questions. The platform is easy to use and there are a lot of necessary features that make learning easier. I have always been getting mentor support regarding the course material. I get a weekly call from Student Care to discuss any platform, exams, and study questions I may have. I have had massive help from Mikayla in the Career Services team in making a perfect CV and Cover Letter. She also gave me important advice about LinkedIn and great suggestions about interviews. Her support really helped a lot. I would like to thank her for responding to me whenever I needed her and for helping me secure my new job.  Overall, my journey with Learning People is great and I will continue with my journey until I have obtained my PRINCE2 certifications."
Jon Amos, Age 46
Reason for enrolling
Jon approached Learning People as he had approximately 20 years of experience within the Project Management industry however, he had been struggling to find employment within his local area without commuting 2 hours. Jon understood the value of these certifications and that having them would increase his market value and marketability within the industry.
StudentCareTM
Jon completed a full training orientation and introductory call upon his enrolment with his Student Care Consultant, Sommer. Sommer also touched base with Jon on a regular weekly catch up call and through email correspondence to ensure that he was supported with any platform, study, or examination questions throughout his journey.
Career Services
Jon's Career Services Consultant, Mikayla, touched base with him within the first week of enrolment as he was in between employment and was very interested in getting the ball rolling. Mikayla and Jon completed a CV refresher, along with a LinkedIn profile update to ensure his skillset and experience was a big highlight for potential employers and discussing the importance of Networking on LinkedIn.
The Results
Obtained a role as a Project Manager @ WellSouth Primary Health Network
Jon says:
"It was a good feeling to have a clear path ahead of me as I renewed my skills and knowledge in Project Management with Learning People.  From the initial discussion to help me choose the right courses through the student and careers guidance I have been very impressed with the level of support.  The online experience was flawless with easy-to-follow instructions allowing me to go at my own pace and fit it around my day.  I could binge a day session or sneak a unit in here and there and it quickly added up. It was great to be supported through this process with Sommer quickly responding to my email questions and to have regular check-ins over the phone.
I understood that I would be studying project management qualifications, but it was a nice surprise to be supported with my career as well, from refreshing my CV, through to updating my LinkedIn profile.  This level of extra support from Mikayla was very welcome as I had largely steered clear of LinkedIn for many years, but it was good to be posting my achievements again.
I was also impressed how Sommer and Mikayla coordinated with each other, always willing to book me in for a career or study support session when things occurred to me on the fly. I want to thank everyone at Learning People for their expertise, guidance and support and I am looking forward to finishing my qualifications alongside my new role back in the NZ Health Sector."
Josie Leeson, Age 48
Reason for enrolling
Josie first got in touch with Learning People in May 2022. She had been working as a Project Officer for around 5 years and felt she was not moving up. She knew she needed to get industry certifications to ensure she was marketable and would stand out. As Josie is a full-time mum, she needed a learning option that was flexible. She loved the idea of online learning as well as the support she would get to help her through it. After having a demonstration on the platform, Josie was excited to get started.
StudentCareTM
Josie got straight into the training, she had regular check in calls from one of our Student Care Consultants, Erin to ensure she was on track. She enjoyed that she was able to do this training while still working and being a mum. Erin made sure she was always available when Josie had questions or if she wanted to have a chat around her progress. She worked with her to make a plan that fit in with her life and was manageable.
Career Services
Josie wanted to start working with Career Services straight away, she was feeling unfulfilled with her current company and wanted to make a change. Tabatha, from our Career Services team, spoke with Josie and they book in a CV consultation straight away. Josie loved the advice she received around her CV, she was struggling to make it structured and demonstrate all of her experience. They then discussed LinkedIn and how to get connected with people in the industry. Josie got stuck into it and got contacted by some recruiters. Josie wanted to make sure her next role was the right step for her, she worked with Tabatha and got advice around different sectors and roles she could go for. Josie said she sometimes felt a bit lost with where to go, so she really valued this guidance. Josie is now excited to be working as a Community Manager for Mirvac.
The Results
Currently completing PMP
Obtained a role as a Community Manager at Mirvac
Josie says:
"I am currently studying the Project Management Professionals course (PMP) with Learning People. The course content is good, and I love that they have the materials online for self-paced learning as well as an online bootcamp with a facilitator.

I was assigned a Career Services professional called Tabatha who was amazing. Tabatha helped me to update my resume and LinkedIn profile and supported me with my career questions, job applications and general frustrations and fears about my employment prospects. It was so good to have had the support when I felt like I was drowning.  
I now have a new job and am extremely grateful I took the plunge to do this. I've also been receiving follow-up calls and emails from Student Care Consultant Erin who has been able to support any questions and issues I've had in getting through the content. Overall, I'm happy I picked Learning People and feel they've been able to help me achieve my career change goals!
Thanks for all your support. I was so frustrated with my job and am beyond happy that I've been able to transition to a new role using both my existing and new skills."
Grace Brown, Age 23
Reason for enrolling
Grace enquired with Learning People to discuss the PRINCE2 course collection and figure out which career pathway she was most interested in. After an extensive conversation with her Careers Consultant, Grace knew she needed industry related certifications as well as her Business Degree to provide her with job security and satisfaction within the Project Management industry. Grace wasn't feeling satisfied in her previous employment and was eager for a career change.
StudentCareTM
The Student Care team completed a full training Orientation with Grace, the day after her enrolment to ensure she was comfortable using the platform and aware of the examination and support process. Student Care regularly checked in with Grace via email and phone to follow up on her progress as requested, and to ensure she was passing her examinations successfully.
Career Services
Grace and her Careers Consultant Mikayla made a start with reviewing and amended her CV once she had completed her PRINCE2 Foundation certification. Once Grace's CV and Cover Letter were up to date and edited, they moved over to building up her LinkedIn page and ensuring her skills and qualifications were displayed accordingly to ensure Grace had every success possible when using LinkedIn to assist with job hunting. Mikayla and Grace also completed Networking on LinkedIn and had a good chat regarding the market and job search side of things.
The Results
Obtained a role as a Project Supply Coordinator at Lightplan
Grace says:
"I was extremely nervous when I first signed up as I wasn't sure how the course was going to be structured and if I would receive the help I might need. The platform was great, super easy to use and self-explanatory. The videos were great, and I found I had support all the time. Mikayla from the Career Services team was amazing, she made me feel a lot more confident about getting a job after completing my PRINCE2 certifications and she was always available to either call or email if I had a Career related question. I highly recommend studying with Learning People."
Chamika Depura, Age 29
Reason for enrolling
Chamika had completed a Bachelor of Applied Business and really enjoyed the Project Management content that it touched on. He wanted to get a more in depth understanding of this area and get certifications that would help him get a role in this industry. After relocating to New Zealand from Sri Lanka, he had been worked as a Cleaner and a Help Desk Assistant but wanted to get back into professional services and build his career here. He spoke with the team at Learning People and learnt about the right industry certifications for him to ensure he would get noticed and find a role in this space.
StudentCareTM
Chamika had an orientation on the platform with StudentCare and worked together to create a study plan that would fit in with his schedule. He enjoyed the way everything was laid out on the platform and how easy it was to navigate. He also liked that if he ever had questions or needed to contact someone he knew how to. Chamika found the content very interesting and felt like it was beneficial to the career path he was aiming for.
Career Services
Chamika was really looking forward to working with Career Services. He wanted to start straight away so he could start growing his network and be ready to hit the ground running. Tabatha, one of our Career Services Consultants, started with a CV consult and helped him to tailor this to Project related work. He liked how everything was explained and found it clear and easy to follow the instructions. They took their time to go through LinkedIn and revise his CV, Chamika was studying a lot too, so Tabatha made sure to work around him and what he had time for. Chamika started networking with people in the industry while he finished his studies. We are now happy to say that Chamika has been offered a role as a Project Administrator at the Hutt City Council.
The Results
Obtained a role as a Project Administrator at Hutt City Council
Chamika says:
"I decided that I wanted to be in project management field. Then after doing some research I decided to get enrolled with Learning People. From the day I enrolled I received a great support. Especially with the course materials and mentoring.
After completing the foundation course I had a great pleasure to work with the career consultant Tabatha Cook. Tabatha has been a great support for me. Tabatha has helped me out with creating LinkedIn, CV and the cover letters. I am very thankful to her and the rest of the team for what I achieved."
Angelina Ting, Age 49
Reason for enrolling
Angelina first approached Learning People to discuss progressing within her Career as she had previous senior experience overseas however, when coming to New Zealand she started working as a Project Planner and wanted to obtain a more senior position. Angelina's passion is running larger projects and having more responsibility and input. After having a few great conversations with her Senior Careers Consultant, Angelina decided to enrol with Learning People and commence her journey and become certified.
StudentCareTM
Within 3 days of Angelina's enrolment, her Student Care representative ran through an extensive training orientation to ensure she completely understood the training platform and examination process to ensure everything went smoothly. Student Care then proceeded to check in with Angelina once every week to monitor her progress, answer any support related questions and to provide positivity and encouragement when needed.
Career Services
Angelina's Career Services representative Mikayla phoned her within the first week of her enrolment to introduce herself and explain the 3 phases in which Career Services will offer support throughout her journey. Angelina decided to start with the Career Services support right away and completed an extensive CV, Cover Letter and LinkedIn consultation with feedback provided back and forth until everything was amended successfully. Angelina's Careers Consultant also completed interview preparation and discussed salary negotiations and how to handle counteroffers to find the best role possible.
The Results
Obtained a role as a Senior Planning Engineer at Hinds Blunden
Angelina says:
"I find the online training very effective and easy to go back to topics for revision and references as it is well put together. The support I have received from Student Care and Career Services has been amazing and I have obtained a new role thanks to my Career Services Consultant and excited to continue on my journey with Learning People".
Agnes Chan, Age 34
Reason for enrolling
Agnes enrolled with Learning People in August 2021. Originally from China, she had worked in International Business and had a degree in this. After moving to Australia, she had been working within the hospitality sector. She had worked her way up to management positions within this sector. Agnes enjoyed working in management but was looking to move out of hospitality. She had always been interested in Project Management but was unsure how to use her experience and get into these sorts of roles. After speaking with Scott, one of our Senior Career Consultant, she got advice around which industry certifications would get her noticed and ensure she was marketable when looking for roles. Agnes decided she wanted to take this step and was looking forward to getting started.
StudentCareTM
Agnes started with an orientation on the platform, she loved that this was broken down into a step-by-step guide and that she was shown how to access everything she would need to do her training. Agnes was impressed that she had access to support from Student Care whenever she needed help or had questions. She found the exam booking process nice and easy also. Online working worked well with her lifestyle, but was pleased to have personal support when needed.
Career Services
Agnes was excited about the support from Career Services, she was changing industry and was not sure how to present herself to employers in this sector. She also wanted guidance about the sorts of roles to look at as this was all new to her. Tabatha, in the Career Services team, guided Agnes through the whole process. They did a CV and LinkedIn consultation, and she was able to highlight her transferable skills from her management experience along with making sure her certifications stood out in the right way. They also looked at different Cover Letters and made sure they were tailored to the different roles she was applying for. Tabatha helped Agnes network with people in the industry and did interview preparation when she started to interview. She gave her consistent advice and guidance to ensure she was taking the right path to meet her goals.
Agnes is now thrilled to be working as a Project Officer at Nexon.
The Results
Obtained a role as a Project Officer at Nexon
Agnes says:
"I compared a few Project Management certificates and service providers before I enrolled with Learning People. The Learning People team are very knowledgeable and was able to give me some industry trends and insights. The extra career consulting services was one of the most valuable parts and were integral for informing my decision to enroll.
I like the flexibility of the Learning People platform. It is very easy to access and I could control my learning. When I needed course materials for exams, they arranged to send them to me as soon as possible, even through the material global shortage period. The mentor support from the platform is very efficient and detailed. When I sent out questions on the page, my comments were replied to, the longest took only 48hrs with very detailed explanations. I was also able to review other people's questions to get a deeper understanding of my own knowledge.
The Student Care team is always encouraging and made regular calls to check up on me throughout the whole study time. I received full support and friendly advice on how to plan my study step-by-step with encouragement and positivity.
Career Services was definitely the highlight of my journey with Learning People. My consultant Tabatha provided her excellent professional skills to help me go in the right direction I wanted while fully utilizing the license I've been studying. She has not only provided strategic career consultation but also guided me along the way. We covered resume editing, interview preparation all the way through to follow up post job reviews. This is definitely one of the strongest reasons I would recommend Learning People for anyone who would like to extend their study in professional licenses.
I have been able to successfully gain a project management position in IT since I got my license through studying with Learning People. I would choose them again for any future career development due to the resources and caring team members who have supported me along the way. I highly recommend Learning People to anyone who is seeking a brighter future for their career."
Yogesh Paniraj Subbanarasimha,

 

Age 44
Reason for enrolling:
Yogesh had moved to Australia from India and had been working as a facilities manager working in the property industry, managing small-medium projects. Yogesh enquired with Learning People as he wanted to validate his skillset along with bridging any knowledge gaps, he may have had to move into a more senior position within Project Management and start managing projects on a larger scale.  
StudentCare
TM 
The Student Care team called Yogesh within the first couple of days post enrolment and ran through a full training orientation and discussed the examination process and how Learning People will support him throughout his journey. The Student Care team arranged for regular check in calls with Yogesh so they could monitor his progress and see if he had any questions along the way or needed additional resources to guide him through.  
Career Services 
Yogesh's Career Services Consultant Mikayla completed a full CV and LinkedIn review and concentrated on ensuring his previous projects were highlighted and made visible for future employers. Mikayla and Yogesh also discussed Networking on LinkedIn and how to approach the market successfully.  
The results
Obtained a role as a

Project Management Specialist

at

Menzies Aviation

 
Yogesh says:
"The course material and learning are 100% online and it gives flexibility for the student to learn at their own pace and around lift/work commitments. Course material is structured well and suits both experienced professionals and non-experienced students. The online learning platform and the end-user experience is easier to use and navigation. 
The Learning People Team is an absolute pleasure to deal with professional and courteous service. Students are treated with a lot of respect as they understand that most of them are full-time working professionals and parents with significant other responsibilities. I have no hesitation in recommending The Learning People as a service provider to my friends and family." 
Susana Chen, age 28
Reason for enrolling:
Susana first got in touch with Learning People in July 2021. She had been working in a Digital Content role and was moving into a new role within the company. She thought having knowledge of Project Management would help her in this transition. Susana also wanted to diversify her background and was thinking of what her future would look like long term. Eventually she wanted to be able to travel and work as a Project Manager in Europe. She initially spoke with one of our Senior Career Consultants, Robin. He gave her advice on the best certifications to take in order to help her in the short and long term. Susana was excited to get enrolled and start her journey with Learning People.
StudentCareTM 
Susana had an orientation on the platform and felt comfortable getting started. As she was starting a new role, she was not going to have as much time initially. StudentCare™ helped her to make a plan to account for this and ensured she was still able to achieve her goals. Susana was pleased with the consistent support and loved that she could fit the training in around her life. The flexible training style suited her perfectly and she was pleased she had a full year to finish the training. Student Care were able to help her with a study plan so that she could allocated specific time to train around her busy work schedule.
Career Services
After Susana had enrolled, Tabatha, in our Career Services team introduced herself in Susana's first week. As she had a contract role, she wanted to hold off making a start working with Career Services. They made a plan for when this support would be most beneficial for her. Tabatha continued to check in on Susana worked around her. When Susana was ready, they started working together and did a CV consult. She was not exactly sure what sort of role she wanted to go for and how to ensure her new certification would be marketed the best. Tabatha gave her options of things she could include to make sure she was representing her skills best. They also spoke about her LinkedIn profile as well as how to use the platform to network with potential employers. Susana ended up getting a couple of interviews. She then worked with Tabatha to ensure she was prepared for them and knew what to expect. Susana ended up getting two job offers and struggled with what role would be the best for her. They were in different areas and sectors. After speaking with Tabatha and getting advice on her options as well as getting help with how to negotiate salaries, she was able to make a decision and is now starting in a new and exciting role. Susana is going to be working as a Digital Content Producer for ANZ working on internal Projects and has ended up having a significant salary increase.
The results
Obtained a role as a Digital Content Producer at ANZ
Susana says:
"Learning People are so professional and offer really good quality courses. I enrolled in PRINCE2 Foundation, Agile and Practitioner. The course content was really well structured, with lots of tests and mock exams, to ensure I understood the principles before sitting my exam with confidence. It has helped me change career paths with so much confidence and made me a more desirable candidate in the job market.
The APAC Student Care team and Career Services are FANTASTIC – so so friendly and helpful!!! They are experts in their field and each hold relevant industry experience, so they offered me invaluable advice at every step of the way. Shout out to Robin and Tabatha who followed up with me regularly to ensure my success!"
Tui Hicks, age 42
Reason for enrolling:
Tui has been a stay-at-home mother while her husband is overseas and working full time. Tui was very excited at the thought of being able to achieve a goal she thought she couldn't achieve after having children and leaving full time work to look after her children. After having a great chat with her Senior Careers Consultant Josh, Tui was sure she wanted to gain international certifications to build her Project Management career and follow her dreams again.
StudentCareTM 
Tui engaged with her Student Care representative Kelsea as soon as she enrolled. Kelsea took the time to get to understand Tui's life situation so she can provide the appropriate support and check in on a weekly basis to ensure she is progressing and managing her time sufficiently. Tui is also using a study planner to keep her on track to ensure she finishes her studies within her licence period.
Career Services
Tui's Career Services Consultant Mikayla checked in with her a handful of times at the beginning of her enrolment to see how she was tracking with her studies and the need for Career support. Within 3 weeks of Tui's enrolment, her Career Services Consultant ran through 2 informative and in-depth CV consultations to ensure it was looking as good as possible for her future job applications and showed her career progression with the Project Management certifications. 1-week later Tui had been offered a fulltime position.
The results
Obtained a role as Customer Officer at Infrabuild
Tui says:
"Learning People has a great support system and the consistency in phone calls to follow up on my progress has been really encouraging. They provide a system wherein it is difficult for you to fail. They seem to care, which is uncommon these days. Course material is comprehensive and, in a language, easy to understand. The platform is easy to navigate and allows for ease of learning as anything too complex would easily deter me from keeping up my studies.
I would recommend Learning People to anyone who wants to succeed. They reduce the stress by letting you plan your study to suit your individual circumstance and with this flexibility I have been able to embark on a goal I set many years ago. I will continue with my studies so I can obtain a Project Manager position in the near future."
Kenneth Choo, age 52
Reason for enrolling:
Kenneth had been involved with projects in some shape and form for almost 20 years. Kenneth felt it was time to earn his formal and international certifications to progress his career and receive the job security and salary he wanted for himself and his family. After an extensive discussion with his Senior Career Consultant Arthur, Kenneth decided to start his journey with Learning People and enrol to complete the full Project Management course collection.
StudentCareTM 
Kenneth completed an extensive training orientation with a member from the Student Care team, the day after his enrolment. Kenneth spoke with Student Care to decide which certification to start with and went on to receive regular check in calls and communication via email when needed.
Career Services
The Career Services team introduced themselves to Kenneth within the first week of his enrolment and decided to touch base once Kenneth was further through his training with Learning People before beginning with the support. Kenneth's Career Services representative Mikayla completed a full CV and LinkedIn consultation along with discussing how to best network and utilise LinkedIn to assist with the job hunt and navigate the industry more in depth.
The results
Obtained a role as a Site Supervisor at Ventia NZ
Kenneth says:
"The online course materials were very well thought out and organised which allowed me to learn at my own pace at any time and place. This was especially important as I had to juggle my time between family commitments, working full time running my own business and self-study. Fortunately, the support provided by the Student Care Consultants was always easily accessible and very helpful. What was also very helpful was advice and suggestions during my sessions with Learning Support's Career Services.
The last two years have been quite a journey, especially with Covid affecting all facets of life here in New Zealand. Fortunately, I've now earned the PMP, PRINCE2 Foundation, Practitioner and Agile Practitioner certifications and am now a Site Supervisor with Ventia NZ, working on the iconic City Rail Link (CRL) project here in Auckland, the largest transport infrastructure ever to be undertaken in New Zealand. Many thanks to the team at Learning People in Christchurch, especially Arthur, Mikayla, and Julia."
Eben Scheepers, age 24
Reason for enrolling:
Eben first inquired with Learning People October 2020. He had some experience working in the construction industry back home in South Africa, but had never been able to progress in the industry. Eben had been working as a Foreman since being here but wanted to progress his career. He spoke with Darcia, one of our Senior Career Consultants, who helped him figure out what certifications would get him noticed here in New Zealand and help him advance his career. He wasn't sure what companies would be looking for. He had also never studied and had no formal qualifications so was nervous but excited to get started.
StudentCareTM 
Eben loved the fact he was able to get support from the StudentCare team to help him get into the swing of online training. As he had never done it before, this was something he was looking forward to. StudentCare took him through his orientation and set up a plan to check in with him for the first few months. He was able to get through his first certification at a great pace. He was easily able to ask questions and get his exam vouchers when needed.
Career Services
Eben was extremely excited to start working with Career Services. He wanted to ensure his CV was marketable to the New Zealand market and did not know what it needed to look like. Tabatha, one of our Career Services Consultants, did a full consultation and advised him on how to update and tailor his CV. They also discussed his LinkedIn profile and how to use the platform to network in the New Zealand market. When Eben secured an interview, Tabatha coached him through this process and ensured he knew what to expect going into the interview. She supported him through the entire process and made sure he felt confident. We are thrilled to say he landed the first role he interviewed for and he is now working in the industry as a Junior Project Manager.
The results
Obtained a role as a Junior Project Manager at Steel and Tube
Eben says:
"When I first enrolled with The Learning People, I was explained in depth what my courses could mean for my career, and what help I would receive to complete my studies. I quickly became excited for the learning process and knew that I had made the right decision to enrol.
The online learning platform is easy to use, and there is no shortage of information. Whenever I did have questions, I had no problems with contacting a mentor for support. StudentCare was a great motivator too, and regular catchups from a consultant was a great way to keep my learning on track. I was also introduced to my Career Services Consultant, Tabatha, who was great! She guided me through all the steps I needed to land my dream job, and thanks to her, I did just that."
Nick Christodoulou, age 44
Reason for enrolling:
Nick enrolled with Learning People in September 2021. After working mostly within the hospitality sector for the past 25 years and having extensive experience in Senior Management roles, he wants to gain a role within Operations Management in another sector. He was affected by the multiple lock downs and wanted a role that would allow him to have job security and the potential for growth salary wise. Nick spoke with Conor, one of our Senior Career Consultants, to get an idea of what options would be suitable for him. He recommended looking into Project Management certifications as they are transferable and marketable across a range of industries. Nick was excited to get started!
StudentCareTM 
Nick got booked in for his Orientation with Hollie from StudentCare. He was pleased to have this time to cover off all of his questions before getting started. Nick progressed quickly and was pleased to get his certifications done across only a few months. He loved having the support from Student Care and how he was able to book exam vouchers quickly when needed.
Career Services
Nick spoke with Career Service before enrolling to get an idea of how the process worked and what sort of job opportunities were out there. He loved the sound of it and was excited to get started. Nick and Tabatha from our Career Services team started working together soon after he enrolled. As Nick was not exactly sure what he wanted his next step to be, they looked through different jobs online to get an idea of what he liked the sound of. They did a CV and LinkedIn consultation as well as discussed ways of networking across multiple industries in his area. We wanted to make sure Nick was exposed to the right people and uncover more of the job market than the typical application style. Tabatha also helped Nick with his Cover Letter for multiple roles. Once Nick started interviewing, she helped him with interview preparation and practicing Behavioural-Based interview questions. Nick has now successfully gained a role as a Regional Operations Manager.
The results
Obtained a role as a Regional Operations Manager at sKids
Nick says:
"After deciding to look for a new career after the many lockdowns, I decided to call The Learning People to get some advice about what direction to go in. From my first phone call with Conor, I felt confident that I was using a very professional company.
I was very nervous when I first started, wondering if I remember how to study, 20 years after I completed my last studies. However, going through the course work and seeing how well and manageable the course workload was, and all the assistance that was available to me, I quickly felt more at ease. The weekly tutorials were a massive help, and I highly recommend that you attend them if you are studying PRINCE2.
With all the assistance and some late nights, I was able to complete the course in under 8 weeks, a lot quicker than I had anticipated. From the time when I completed the first course, the Career Services Consultant, Tabatha got involved and assisted me with my CV and getting my LinkedIn profile looking professional. It was daunting process looking for a new career, but she kept encouraging me and assuring me that it was the correct move for me.
All in all, I could not have been happier with how it went and am looking forward to getting on with my new career."
Vinura Perera, age 28
Reason for enrolling:
Vinura was working as an Integrity Intervention Officer when he submitted an enquiry with Learning People to find out more information about completing the PRINCE2 course collection. Vinura spoke with one of our Senior Career Consultants Tim, about the importance of obtaining international certifications to achieve his dream job of becoming a Project Coordinator. After gathering all required information and the value of PRINCE2, Vinura was excited to commence his studies with Learning People.
StudentCareTM 
Student Care engaged with Vinura straight away and assisted with regular check in calls every 2 weeks, he found their support very beneficial in completing his studies.
Vinura was studying part time whilst working full time. He completed his vendor certifications within a 3 month period and utilised all relevant study resources on the training platform, along with receiving some great study tips from the Student Care team.
Career Services
Vinura really wanted to upskill and challenge himself with a Career change and move into a Project Coordinator role. Mikayla in Career Services started working with Vinura after he obtained his PRINCE2 Practitioner certification and completed a full CV and Cover Letter review and provided a lot of great advice for changes to be made. She also provided some great industry related information to help Vinura with his job search. Thanks to the help from the Career Services team as well as Vinura's hard work and positive attitude, he was able to land a Program Co-ordinator role.
The results
Obtained a role as a Program Co-ordinator at the Ministry of Education New Zealand.
Vinura says:
"I felt sceptical when I first enrolled for the PRINCE2 Foundation, Practitioner and PRINCE2 Agile courses. My Student Care Consultants Tama and Erin provided a lot of support throughout my journey with studying techniques, regular fortnightly accountability calls and examination preparation to ensure I was progressing. This support helped me to complete my courses which I am thankful for.
After I completed my certifications, Mikayla from Career Services helped me to find a job in Project Management. She offered a lot of support throughout.
I also received a lot of help from my Senior Career Consultant Tim. Tim helped me understand the importance of PRINCE2 and put my nerves to rest."
Alexandra Stokes
Reason for enrolling:
Alexandra was between roles and had experience in the past in Events Management. Alexandra felt passionate about working within a Project Management role where she can continue to develop professionally. Alexandra spoke with Tessa, one of our Senior Career Consultants and discussed the importance of validating her skillset to further her career within Project Management, by completing the PRINCE2 certification suite. Alexandra was a little nervous but thoroughly excited to commence her learning journey.
StudentCareTM 
The Student Care team completed a full training orientation of the platform with Alexandra, to ensure she understood everything along with the exam process. Alexandra received regular weekly and then fortnightly support calls from her Student Care representative Kelsea to ensure she was reaching her goals and was met with clear communication and support.
Career Services
Alexandra received constructive feedback with recommendations on her resume, LinkedIn and the networking element on LinkedIn by Mikayla in the Career Services team. Mikayla ensured Alexandra was comfortable with all changes and how her resume may affect the application process, and gave her confidence to apply for roles.
The results
Obtained a role as a Project Coordinator for the Road to Zero initiative within Waka Kotahi (NZTA)
Alexandra says:
"During my time I had two Student Care Consultants and they were as different as could be, but both were very supportive and clear with communication and allowing me to take things at my own pace while still encouraging me. Having regular meetings allowed me to gauge how I was doing between meetings, and they were very adaptable with rescheduling appointments around interviews etc.
My Career Services Consultant Mikayla went above and beyond. I often struggled at the start of my course to motivate myself and felt like what I was doing wasn't going to make an impact, but she was always kind, thoughtful and made communication easy by giving me space when I needed it. Never being pushy but always giving constructive feedback, along with always having time to look at my CV and explain to me why it was good or how it would negatively affect my application process.
I didn't know if I'd end up with a job from the course, but I wanted to learn. Not only was it wonderful for personal growth but I ended up with a job far better than I thought I would, with wonderful potential for growth in the future."
ChangYong Hoon, age 42
Reason for enrolling:
ChangYong enrolled with the Learning People in May 2021. He had a background in Project Management and had worked for multiple companies across South East Asia. After moving to Australia, ChangYong had been finding it challenging to gain a role in the industry because he did not have local experience. He spoke with Chris, one of our Senior Career Consultants who got to know his background and made recommendations on the certifications that would be best for him. ChangYong needed to validate his existing experience and ensure that he was recognised in the Australian job market.
StudentCareTM 
Student Care started working with ChangYong right away, he did his orientation and got a full understanding of the platform and how to access all the resources. ChangYong wanted to be really proactive and get through his study as quickly as possible. Student Care set up calls regularly to ensure that he was held accountable. He made great progress and was pleased with the constant contact as well as the support being there whenever he had questions or needed an exam voucher.
Career Services
ChangYong wanted to start working with Career Services straight away, he was not working and wanted to spend time on his CV and LinkedIn whilst undertaking the training. Career Services got in touch immediately to make a plan and began working together.
Tabatha, one of our Career Services Consultants, advised ChangYong on changes to make to his CV. They focused on tailoring it to suit the Australian market and ensured his international experience was highlighted. Career Services also helped him with his LinkedIn profile and connecting with potential employers. Throughout his journey, ChangYong relocated from Perth to Melbourne. Tabatha guided in on how to network in a new location and discover what opportunities were out there.
ChangYong is now working as a Construction Project Manager for Synch. He is excited to be working in the industry here in Australia.
The results
Obtained a role as a Construction Project Manager for Synch
ChangYong says:
"I was nervous about gaining a role when I moved to Australia. Over the years I have successfully completed many projects and been successful in this industry. But I did find it challenging getting recognised once I got here. I looked into training options to help validate my experience.
When going through the PMP course, it reiterated the importance of executing projects following the best practices. The course was written by experts who shared their experience on how to execute projects successfully by going through all the steps and processes. I felt it is well worth going through the PMP course and it reinforced my knowledge and helped me stand out.
The courses are well designed, brief and easy to understand. Student Care were always available to help me when I had questions and helped me with booking exams. Tabatha is a good listener and always gave me her full support and advice in seeking a job. She followed up with me regularly to ensure I stayed focused on my job search. I really appreciated her efforts and could not have done it without her."
Kate Cawkwell, age 21
Reason for enrolling:
Kate enrolled with Learning People in May 2021. She had been working as an electrical apprentice for a large factory, and as she no longer wanted to pursue this career path, she needed to make a change. Kate wanted a career that was diverse and allowed her to meet and engage with people. After speaking with Robin, one of our Senior Career Consultants she knew that Project Management was perfect for her. Robin helped her identify what industry certifications were necessary to get into a role within Project Management. Kate did a demonstration on the platform and knew this was the right training for her.
StudentCareTM 
Kate loved the training platform and felt it was easy for her to retain the information she was learning. StudentCareTM worked closely with her and made sure she was able to keep on top of her training while working full-time. The team set up a study plan for Kate, and she was able to tailor this around her schedule and make sure she progressed at a good pace.
Career Services
Midway through her training, Kate found a role that she wanted to apply for. Career Services set up a CV consultation that week to ensure she could apply for the role as quickly as possible. They worked closely with her to review her LinkedIn profile and get her connected with people in the industry. Soon after finishing her first certification, Kate got an interview for an Assistant Project Management role. Career Services were able to advise her on what sorts of questions would be asked at the interview as well as tips and tricks to ensure she secured the role. Kate was extremely nervous, she felt like this was the perfect first role with her to get into the industry. However, Career Services made sure she was prepared and encouraged her to go for it! We are thrilled to say Kate secured the role and is now working as an Assistant Project Manager.
The results
CAPM

Obtained a role as an Assistant Project Manager at Griffiths & Associates Ltd
Kate says:
"When I first got a phone call from Robin I felt instantly understood and supported. Robin explained some of his own experiences and extensive work history, which helped me to better understand what it was I wanted to do and where I wanted to go. If there was anything I didn't understand, it was explained to me. Everything was exceptionally well communicated and organised for the course from the get-go.
I particularly liked that there was a formal orientation through each of the learning platforms which ensured I knew how to navigate the websites and effectively use all the resources available to me. This is something I feel large tertiary institutions skip entirely, which can be very detrimental to a students ability to learn; but something which Learning People do exceptionally well.
All of the courses are methodically laid out in bite size chunks with regular mini tests. This allows for ease of material absorption and application of what you've just learnt. A great way to make sure it's all sinking in! 
StudentCareTM is a great facility to help you plan your studies and make sure that even with a busy life you can get your professional development done too.
Career Services have been instrumental in my current job success. Tabatha helped me to construct an effective CV even when I felt I had little to add to it. She also helped me to build an attractive LinkedIn profile, after which I did have more attention. Lastly, Tabatha was my personal mentor through several interviews, giving me the ins and outs and being there for me at the very last minute to answer my nervous questions! 
I would certainly go to Learning People again! They are literally with you every step of the way, in the most personal way. I love that I don't feel like just another name on the list. My success matters to them. I wouldn't have secured my current position in my dream job as an Assistant Project Manager, without them."
Natalie Roberts, age 29

Reason for enrolling:
Natalie enrolled with Learning People in April 2020. After her travel plans got put on hold due to the COVID-19 pandemic, she wanted to upskill so she could progress in her organisation and get promoted. She had been working on projects within her role but wanted to move up into Project Management. Natalie felt she had the skills to succeed in this role but needed to validate her experience and get formal certifications to ensure she would get that promotion.
StudentCare™
Natalie loved working with StudentCareTM  throughout her studies. She had regular calls with David in our StudentCareTM team to help guide her through the certifications. She found this extremely helpful and was able to stay on track. Natalie passed all of her exams on the first attempt, and puts this down to the consistent support and encouragement from StudentCareTM.
Career Services
Natalie began working with Career Services after passing her first certification. She had an initial consultation to go over her CV and get it looking the best it possibly could, and then received guidance from Career Services on navigating conversations with her current employer to give her the best shot at being promoted into a Project Management role. She had support with the interview process and with optimising her LinkedIn profile. We are delighted to say that Natalie has now been promoted and is working as a Senior Adviser, running a projects team.
The results
New role as Senior Adviser at the Department of Corrections, NZ
Natalie says:
"When I first joined Learning People I felt so well-informed. Conor, who enrolled me, explained everything to me so well and answered all my questions so I felt very at ease. The platform for the training was extremely easy to use and I like how easily it showed the progress through the course. David supported me throughout my studies. He was in regular contact, and whenever we spoke he was extremely friendly and always so helpful. I had no issues and would definitely recommend David to anyone – he was great!
"The Career Services team assisted me exactly how I needed support. They helped me get my CV looking the best it has ever looked and made me more confident writing cover letters with the guidance they provided. It definitely helped me on my journey to a new role – Senior Adviser, Pre-Trial Services Programme. I really enjoyed my experience studying with Learning People! 5 stars!!"
Brian van der Westhuizen, age 46

Reason for enrolling:
Brian had been working within IT in a Software Development role. He did not have certifications and felt that having these would allow him to take a step forward and advance his career. After speaking with one of our Senior Career Consultants, Tessa, Brian knew that taking the plunge and gaining these certifications was the best decision he could make.
StudentCare™
Brian loved the support our StudentCareTM team offered. He utilised this service and had help with a study plan to ensure he kept on track to finish his certifications.
Brian had regular calls with StudentCareTM which kept him focused and on top of his training. He was working in a full-time role throughout studying and at times felt as though he went off track, but Mikayla really helped to guide him through and get him up to speed.
Career Services
Brian began working with Career Services early on, as he wanted to learn the best ways of networking with potential employers on LinkedIn and other job boards. Julia guided him through this and offered advice so that he could passively research the market. Career Services also reviewed Brian's CV and offered recommendations to ensure he looked highly professional and could market himself in the best way. After progressing further through his certifications he began actively applying for roles. In February 2021, Brian successfully gained a role as a Software Development Project Manager. This was the perfect next step for Brian, and he knows that upskilling and gaining his certifications has paid off.
The results
Secured employment at Stanford as a Web Development Project Manager
Brian says:
"Since the first contact Tessa Walsh has treated my inquiry with a personal touch after which she took 3 days to invest in my career profile and established a constructive plan for what I was after as the next step in my career. Julia Geare of the careers team have also made priceless contributions of which their professional courtesy and exceptional assistance really made an impact of which I would recommend the services to any person at any given time.
I have successfully gained employment in Web Dev PM, and put it down to everything I learnt while training with Learning People and the amazing support from Mikayla in StudentCareTM and the rest of the team. There were a few times I went off track with training, but Mikayla really helped to guide me through and get me back on track."
Michael Kaye
Reason for enrolling:
Michael had a long and successful career within Engineering and was wanting to take the next step and gain a promotion with his current employer. He was advised to upskill by his employer and certify internationally in PRINCE2®, Michael enrolled with the Learning People in November 2020.
StudentcareTM
Michael was an outstanding student and took on board the advice of his StudentCareTM Consultant and followed the process very well. He was a self-motivated student and managed his schedule of work and study, and drew on his support within the Learning People StudentCareTM team when needed.
Michael showed dedication and perseverance which allowed him to work through his certifications quickly. StudentCareTM offered him guidance throughout this process and helped Michael with anything he was unsure of.
Career Services
Because Michael was already employed and seeking to upskill for his current role, Career Services needed to act slightly differently and provided him with a tailored support process to support him through this journey. Career Service supported him by assisting him navigate through the changes to his new role and promotion.
The results
Michael says:
"As a Project Engineer I was looking to upskill with an industry recognised qualification in project management and add another tool to the toolbelt to continue delivering successful projects. For me, PRINCE2®'s principles and methodology resonated with my requirements.
I partnered with The Learning People who have been very supportive throughout my journey as I successfully completed the PRINCE2® Foundation and Practitioner qualifications. Their dedicated StudentCareTM team were highly competent, responsive and genuinely keen to see students succeed.
The training supported a range of learning styles using videos, exercises, and self reading which all aligned well with the final examination so there were no surprises. The online platform was very easy and intuitive to use, with training modules that matched the textbook structure and because the training was self paced, I found it worked well around a busy work and home life. 
I apply the PRINCE2®principles daily with confidence, and it has given me new skills and a language to better manage projects. For anyone working on projects, I would highly recommend this training. I look forward to continuing my relationship with The Learning People to gain my Agile Practitioner qualification next."
Chaniel Ramos, age 40
Reason for enrolling:
Chaniel enrolled with the Learning People in October 2020. Chaniel is originally from the Philippines and had around 18 years of experience in the IT sector. Shortly arriving in Australia, Chaniel realised that he would need relevant industry certifications to be validate his previous experience in the Philippines and make it relevant to the Australian market. Chaniel then got in touch with the team at Learning People.
StudentcareTM
Chaniel began working extremely hard on his certifications right away. He engaged with the Student Care team and utilised their services to ensure he could complete his studies promptly. Chaniel showed dedication and perseverance which allowed him to work through his certifications quickly. Student Care offered him guidance throughout this process and helped Chaniel with anything he was unsure of.
Career Services
Chaniel began working with Career Services within his first week of enrolment. He was extremely motivated to move into a role that would allow him to utilise his IT background. Julia in Career Services guided him through this process. She initially reviewed his CV and LinkedIn profile and offered recommendations for change. Chaniel took all our advice on board and began networking on LinkedIn and applying for roles on various job boards. All Chaniel's hard work paid off and he is now employed as a Project Officer within the IT sector.
The results
Secured employment at ASG Group as a Project Officer
Chaniel says:
"I am very pleased about my experience with Learning People as I took my Project Management certifications. From the onset, they provided excellent customer service by giving a call back the day after I enquired. One of the Career Consultants, Tyler King, discussed the whole package and answered my questions.
The Director also booked an appointment with me and that call sealed the deal. Throughout my learning journey, I was very happy with all the support and timely feedback I received from one of their StudentCareTM Consultants, David. He truly was instrumental in helping me earn my PMP certification.
On top of the certification, the bonus from it all is Career Services. I was looking for a job at the time I was studying and Julia provided helpful inputs and feedback to put me in a good position to land a job.
True enough, I have been blessed to earn my certification and get a job at the same time. I highly recommend Learning People to anyone who would like to upskill their credentials through self-study."
Camila Silva, age
40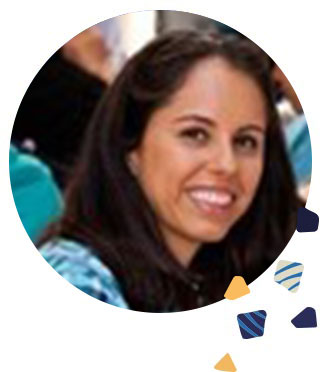 Reason for enrolling:
Camila enrolled with us after she was made redundant. She was looking to upskill and get internationally certified so that she could increase her skills, knowledge and increase her employability for a new role.
StudentCareTM
Camila worked closely with David from our StudentCareTM  team and was a very motivated and diligent student. Passing each of her PRINCE2® certifications and her PMP helped increase her confidence. All her examinations were sat remotely and she passed with flying colours.
Career Services
Camila started working with Julia from Career Services to boost her employability. She took on the advice Julia gave her for updating her CV, LinkedIn profile and started working with recruitment agencies.  She quickly secured many interviews and our Career Services team supported her with personalised interview preparation for each.
The results
Secured employment at NSW Transport as a Project Manager 
Camila says:
"Robin, Julia and David have been amazing during my journey to get my project management certifications and into a new job. Robin explained to me in detail what I was about to get from the courses, both PRINCE2® and PMP, the international recognition I was getting and he definitely gave me the confidence to buy the courses and start this journey.
Once I started David from StudentCareTM called and introduced himself as the person to contact if I had any questions about the courses, technical issues and he sends an email monthly just to check up on my general progress. 
About a month later Julia from Career Services contacted me and has been extremely supportive, she read my resume, gave me some tips on how to do minor changes and has given me the confidence that I lost in May 2019 when I was made redundant, back. 
Every time I was going to go to an interview I would send the position description to Julia for her to give me some tips on the key words they might be looking for, she guided me through the last one, and said "I'm confident you will get it." 
I'm extremely happy to say I got that job offer. It has been a difficult year on so many levels, and we all get frustrated to get rejections, but perseverance pays off. I started my Project Management certifications journey to get this piece of the puzzle moving and I'm so happy I listened to Robin that day, as without making that decision who knows what would have happened. 
Congratulations to the whole team, you rock! If you are thinking about getting PRINCE2® or PMP certifications, do not hesitate to contact Learning People, they know how to help you and give you your confidence back."
Zac Cole, aged 23
Reason for enrolling:
Zac enrolled with Learning People in June 2020. He had been working as a Service Desk Analyst and assisting on some projects. After working in fairly entry level roles, Zac wanted to upskill and get a role as a Project Manager within the IT sector.
StudentCareTM
Zac had never completed any online learning, he was worried about the idea of not having face to face lecturers or tutors. He immediately overcame these fears by engaging with the StudentCareTM team. They consistently communicated with Zac and made sure he was on track with his studies and had all the support he needed to get through his certifications. Zac loved the support he received from StudentCareTM and feels that this really helped him get through his training quickly.
Career Services
Zac listened to all the advice he received from Career Services and found this service very helpful. He had a consultation on his CV, LinkedIn, and assistance with various cover letters. Zac found that having these certifications behind him opened a lot of doors to opportunities in Project Management. The Career Services team guided him through the hiring process, and ensured he was in the best position to successfully gain a new role. Zac is now working as a Project Manager, and is extremely happy he made the decision to complete these certifications.
The results
PMP (Working towards)
Obtained a role working for Aon as a Project Manager
Zac says:
"My consultation was really, really well done. Basically from me putting in my application to show that I was interested I had a response within a couple of days, so that was very positive.
During the initial stages, I was nervous about learning how to learn online while not having a lecturer or tutor being right there to be able to talk to face to face. This was overcome by the constant calls from the Learning People support centre and the emails that went back and forth. So this was really well received and that aided me with any questions or queries that I had.
Overall the course and the certifications that I completed has enabled me to land a job as a Project Manager. The response that I had from job applications that I had done after I completed this was amazing. I've never experienced anything like it, and it doesn't just apply for IT projects, it applies for all projects in general. So, no matter what industry you're in the CAPM and thePRINCE2® certifications will definitely help."
Hear more about Zac's career journey and studies with us in his video testimonial:
Reece Watkins
Reason for enrolling:
Reece was working as an Electrical Contractor and Foreman but wanted to take his career to the next level. He wanted the right internationally-recognised certifications to ensure he was confident in the most relevant and up to date project management methodologies.
StudentcareTM
StudentCareTM provided Reece with a bespoke study plan and supported him with time management to help him stay on track with his studies alongside his full-time job.
Career Services
Career Services began supporting Reece early on in 2020, alongside his studies. His current job contact was coming to an end and he wanted to start looking towards his first project management role.
Reece followed the Career Services team's advice to help boost his employability. He learnt how to write a professional CV and how to best utilise LinkedIn. This allowed Reece to begin building a local network alongside his job search. He successfully gained interviews and was offered a suitable role during the pandemic.
The results
Secured the new role of Project Manager at Mitton Electronet 
Reece says:
"I felt supported from day one by all at the Learning People. The advice I received from Career Services helped me gain the confidence I needed to push and progress my career forward into a new and exciting role." 
Andrew Williams
Reason for enrolling:
In March 2020 we connected with Andrew through our relationship with Southern Rehab. He had been out of work for over 18 months, following a workplace accident.
Andrew had extensive experience in road contracting but could not go back into a manual role due to his injury. Realising he wanted to move into management or project related positions Andrew began his journey with us.
StudentcareTM
Andrew initially enrolled as an apprehensive student who lacked self-confidence. After the first few sessions with StudentCareTM, the support encouraged him to realise his potential. Weekly 1:1 study sessions helped to reassure and push Andrew to success.
StudentCareTM provided Andrew with a study planner and worked together with him on his time management. He managed to juggle time with his young family through the COVID-19 lockdown and his studies with support from the team each week.
Andrew had some self-doubt around his exam readiness, and StudentCareTM offered multiple mock tests and extensive revision support. This really helped Andrew feel prepared.
Career Services
Career Services offered dedicated support to Andrew early on in his student journey. This was a daunting process for him as he had not worked for some time after suffering from his workplace injury, so his confidence was low.
Andrew was the perfect student and took on the Career Services team's advice of how to update and optimise his CV. The team also helped Andrew to build a stand-out LinkedIn profile and shared some top tips on how to network using his contacts and through recruitment agencies.
Quickly, the career opportunities presented themselves as Andrew secured 4 interviews. Career Services taught him to effectively prepare for interviews and how to answer behavioural based interviews.
Andrew ultimately secured a new project management role in Whangarei and they are even paying for his relocation costs.
The results
Andrew says:
"I would like to take this opportunity to thank Learning People for your support as I went through the CAPM training course. 
"As a kid I hadn't had success with education when going to school. You gave me confidence in taking on this course and getting through the course content. Learning People provides a course that's easy to use and I could progress through the content without feeling pressured. 
"The extra support from Laura and Julia made going through the recruitment stage easy, from writing a cover letter and CV to preparing for an interview both in person and with Skype. Without your support I honestly don't know if I would have completed the course content. So once again thank you very much it's been a really positive experience for myself and I gained really useful skills that will help my career to move forward."
Scott Hill, aged 34
Reason for enrolling:
Scott was a Fabrication Engineer with 15 years of expert engineering experience. He owned his own business in the UK and had a wealth of experience.
Scott struggled to stand out after migrating to New Zealand and needed a role that gave him a salary increase to better support his young family. Without any qualifications or certifications to document his strong experience and skills, he was struggling to secure a deserving high-level role.
StudentCareTM 
Scott began as an incredibly apprehensive student. After leaving school aged 16 and gaining his trade, Scott had not studied since. StudentCareTM provided weekly ongoing support and created a full study plan that was tailored around his work and home life. The team also offered regular reassurance and guidance to keep his motivation up.
Scott achieved success in the first 2 months when he passed his PRINCE2® Foundation examination. This was followed a month later by his PRINCE2® Practitioner. Scott is now on track to pass his Project Management Professional (PMP) examination.
Career Services
Like so many other students, Scott had never heard of or used LinkedIn and wasn't aware of the power LinkedIn has for professionals.
Career Services supported him in creating an optimal LinkedIn profile that showcased his experience and skills. Scott was also encouraged to grow his network and connect with companies that he would want to be employed by.
The Career Services team also supported Scott with the format of his CV in order to stand out to employers in New Zealand. After some further CV assistance and personalised support on his cover letter, Scott was ready to begin applying for roles in project management.
Scott applied for a role at Canterbury's largest engineering firm and was successful. He interviewed against strong competition and managed to succeed with confidence.
The results
On track to pass PMP certification
Secured Project Supervisor role 
2 months later promoted internally to Lead Project Manager
Scott says:
"I have had an amazing experience with Learning People. I needed to take my career to the next step and I am so happy I trusted this organisation to help me do that. I initially completed my PRINCE2® certifications that gave me the confidence to start applying for project management positions. 
"With the help of the New Zealand StudentCareTM and Career Services teams I successfully landed my first project management role. I have achieved so much in the last 12 months and would not be where I am today had I not enrolled. Thank you so much to all that have helped me along the way."
Rashmi Thirumale, age 36
Reason for enrolling:
Rashmi had a solid background in HR administration with 10 years experience in the industry. She had a strong interest in Project Management positions but without training or any international certifications, was finding it very hard to get her foot in the door.
StudentCareTM 
Rashmi was working full-time when she began her project management training and is also a dedicated mother to 5 year old twin boys. The StudentCareTM team were on-hand to offer reassurance and support whenever she needed it.
With determination and the on-going support from our StudentCareTM team, Rashmi powered through the struggles of juggling home, work and student life to reach her learning goals. Rashmi passed her exams and gained the world-leading Project Management Professional certification (PMP).
Career Services
Career services were there to help Rashmi boost her employability alongside her training. The team first guided her through valuable updates to her CV and LinkedIn profile. With the use of interview preparation techniques, support and encouragement, Career Services helped Rashmi secure a role as a Project Officer. She soon landed a more senior Project Coordinator position with a significant increase in salary.
The results
Secured Project Officer role 
Secured Senior Project Coordinator role with NSW Government
Rashmi says:
"My journey with the Learning People has been great so far! StudentCareTM and Career Services have all been very supportive in enabling me to make the transition into project management. They have believed in me and taught me to believe in myself and that I can do it!"
We're really excited for the next generation of students as they navigate the industry. Discover more about a career in project management, and feel free to arrange a consultation call with one of our experts today to find out how you can start.