How arming your employees with tech skills will transform your business
In this day and age, tech skills are highly sought after and extremely influential within your business, as with competence comes confidence. Future-proofing your staff future-proofs your business.
Why should I invest in my staff? 
Employees are a company's best asset. They are the first line of contact when a potential client comes through. If your staff are informed, knowledgeable and well trained, they are much more likely to convert that into sales. In an ever advancing technological market, companies that leverage tech skills will ultimately stand the test of time.
Shelling out on training is never money wasted. Better staff result in more sales, and more sales result in higher profits. Furthermore, staff who feel supported by their management are much happier and more likely to stay longer. Happy employees are productive employees.

How much money will I save?
Depending on how you decide to arm your workforce, the sky is the limit.
Well-trained and happy staff stay for longer, saving you money on recruitment. Streamlining services and processes by utilising tech-skilled employees will shorten lead times, fast-track business plans and speed up the purchasing process. It's far cheaper to retrain current staff than to employ entirely new ones.
Purchasing tech training for your teams is like giving your business a jetpack – you'll get to where you're headed a lot faster. Forbes' Daniel Newman states that although many think that technology will negate the need for physical staff, it actually requires highly trained staff to make AI, automation and advanced tech work for you.
What will the measurable impact be to my business?
The maths is being done, checked and triple checked. Gartner predicts that augmentation will generate $2.9 trillion in business value and recover 6.2 billion hours of worker productivity. Therefore, training your staff in automation and AI is more profitable, as well as more productive.
Plus, you can count on:
Increased morale from happy, valued and productive staff who view their workplace as part of their lives, not just 'where they get their money from'.
Increased sales due to slicker processes, impressive customer services and streamlined purchasing.
Higher staff retention and lowered recruitment/onboarding costs.
Focused and highly-skilled teams who utilise automation etc. to create a multi-faceted business.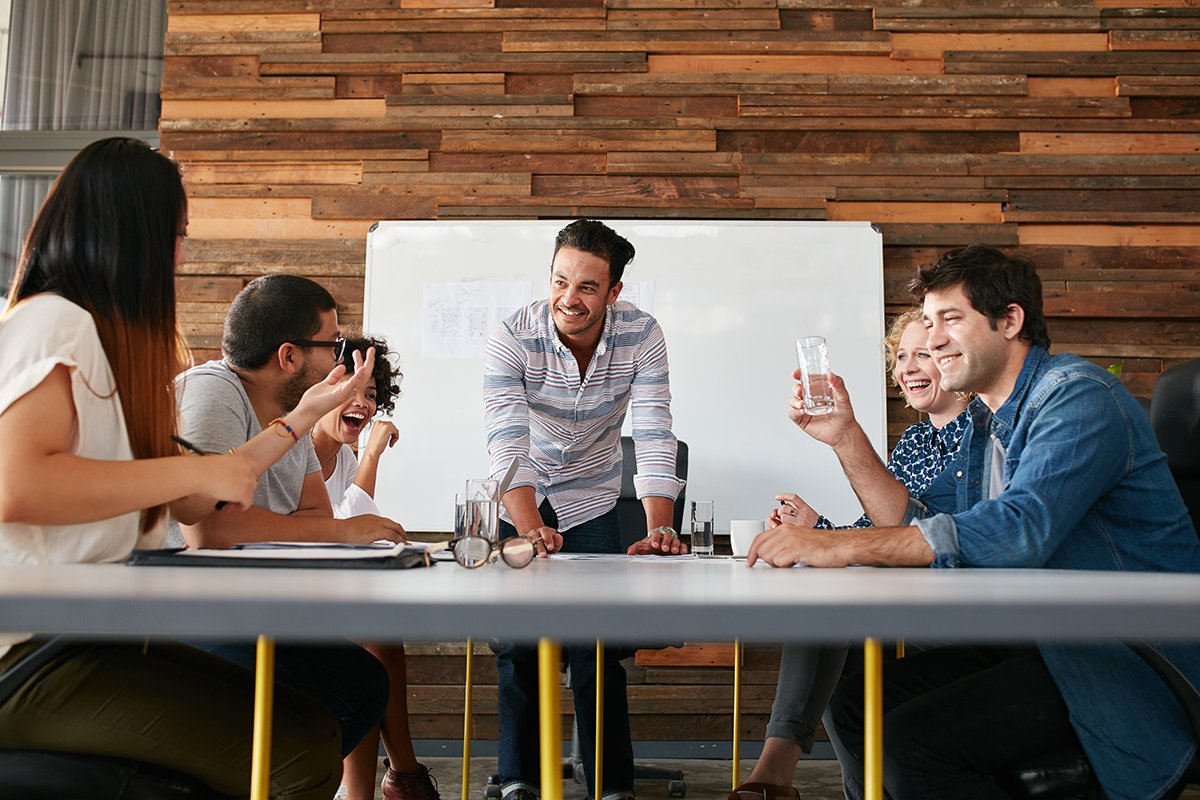 Being a pioneer in business is an enviable position. When the rest of the workplace catches up, and everyone is using highly tech skilled workers, you could be leading the pack.
Just as the implementation of digital marketing, flexible working hours and remote officescapes have altered the modern working environment – so will the tech revolution.
By making the choice to arm your staff with top-level tech skills, you are placing your business in the 'longevity' category.
Get ahead of the curve and arm your staff with tech skills that will transform your business. Speak with our expert career consultants about business training packages for your staff today, in fields ranging from project management, IT, cyber security, coding, or all of these things.