Pro advice from top 5 entrepreneurs and successful business people
Think you have what it takes to be an entrepreneur and start your own business? Well, anything is possible.
Before you go full steam ahead with your latest idea, it's worth taking note from the professionals.
We've compiled a list of the top 5 entrepreneurs and successful business people and their advice on what it takes to be successful. Not only will you get a motivational kick, you might pick up some tips to make your business idea a reality.

1. Sheryl Sandberg: proceed and be bold
Sheryl Sandberg is the COO of Facebook and was also the first woman to join Facebook's executive board. As founder of The Lean In Foundation and author of Lean In, she is also an activist, most predominantly for women in business. Sheryl was on Time Inc's '100 most influential people in the world' list in 2012, and is now reported be worth over $1.8 billion.
The message behind the mission for Sheryl's foundation and her book Lean In is to seize opportunities when you want them – lean into them and see where they take you.
While she may be an advocate for women in business, and this is a key component of the book, the sentiment is relevant to anyone trying to push their career forward. Often we are surrounded by opportunities but just lack the clarity to grab them. On her website leanin.org, Sheryl encourages graduates to adopt the mantra "Proceed and be bold".
She explains:
"Adopt the same principle for opportunities at work. Let your manager know you're interested in stretch assignments and keep your eyes open for projects that will allow you to make your mark. Shift from thinking "I'm not ready to do that" to thinking "I want to do that—and I'll learn by doing it"."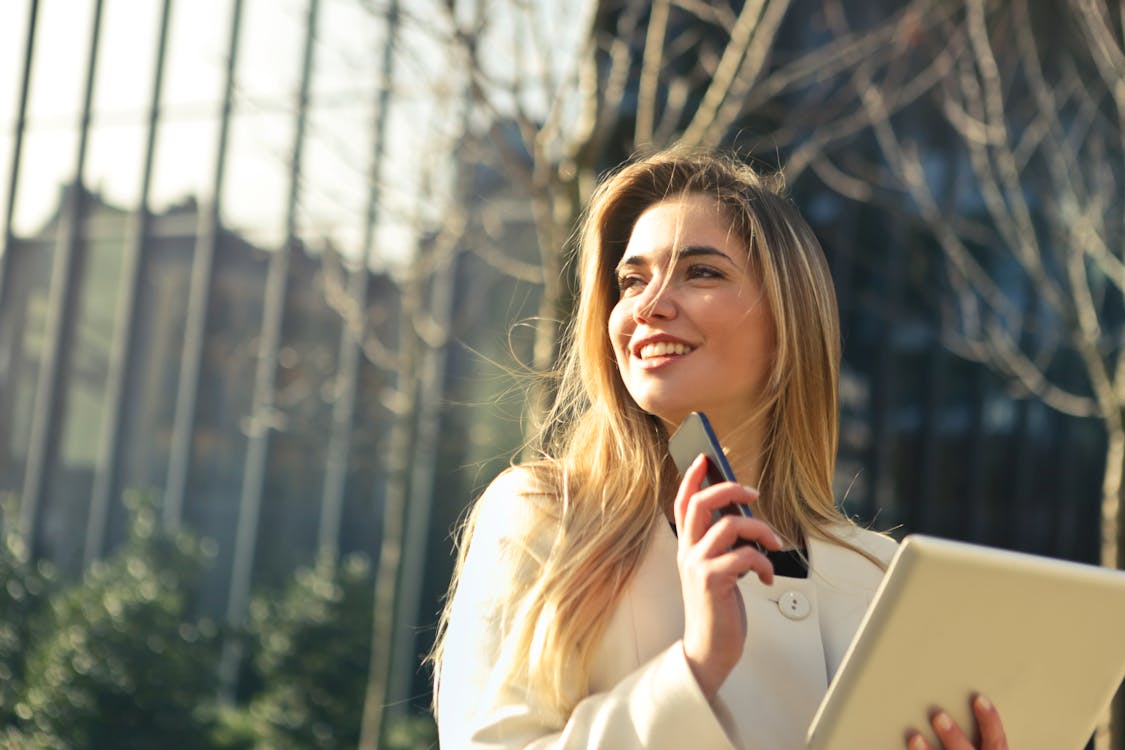 2. Steve Jobs: focus on one thing at a time
A man that needs no introduction, Steve Jobs was of course the co-founder and CEO of Apple Inc., but also an American entrepreneur, businessman, inventor, and industrial designer. There are many things you could learn from him, but one of his key leadership insights was to simplify and focus on one product at a time.
When he returned to Apple in 1997, they were producing a bunch of Macintosh versions and differing products. After weeks of product review sessions Steve lost his patience. "Stop!" he shouted. "This is crazy." He grabbed a Magic Marker, padded in his bare feet to a whiteboard, and drew a two-by-two grid. "Here's what we need," he declared. Atop the two columns, he wrote "Consumer" and "Pro." He labelled the two rows "Desktop" and "Portable." All they needed to do was focus on 4 great products and the rest should be cancelled. There was a stunned silence – however, by getting Apple to focus on making just four computers, he saved the company.
Later on in his career he was quoted as saying:
"Deciding what not to do is as important as deciding what to do… That's true for companies, and it's true for products."
So, if you are procrastinating over your next step in your career or currently battling with a complex approach to product or brand ideation in your company – perhaps you can have your Jobs moment. Be brave, be diplomatic, but go forth with the confidence to make life simpler.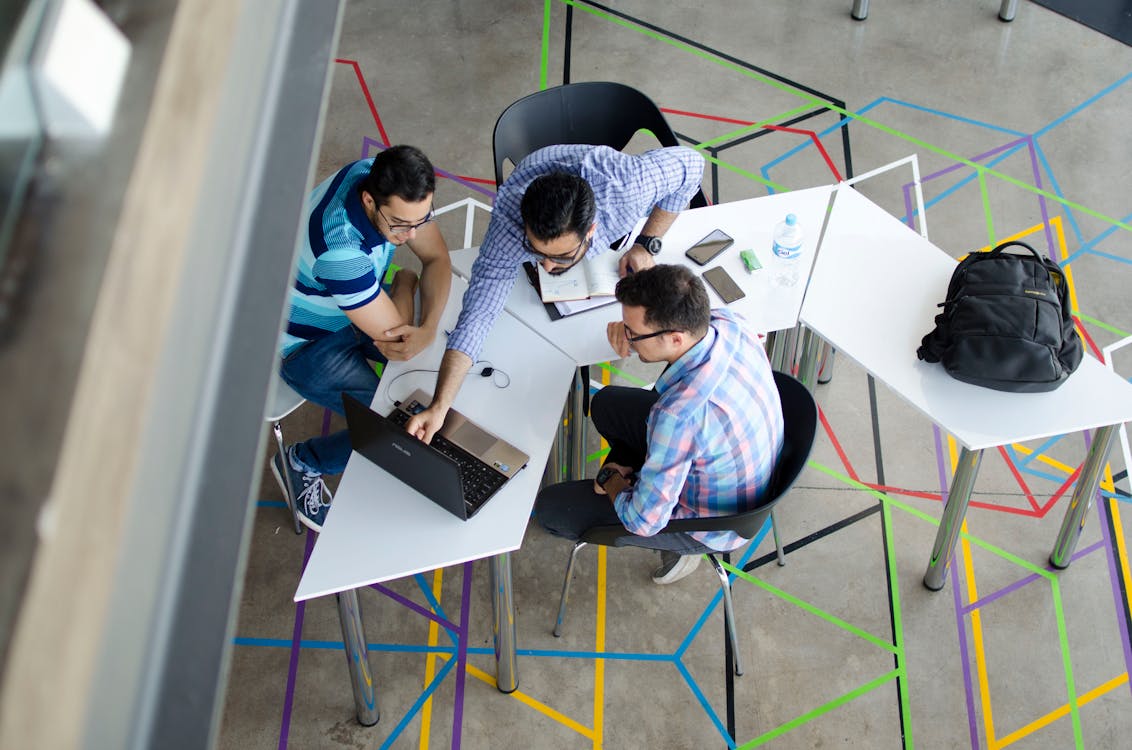 3. Mark Zuckerberg: there's more to life than money
Everyone would like to have more money. But, singularly focusing on money as an end goal is not likely to result in success.
Mark Zuckerberg founded Facebook in his university dorm with a few friends because he saw the opportunity. However, the idea also stemmed from heartbreak and a desire to create something new and innovative. To further prove his commitment and love for Facebook, he declined a billion dollar offer from Yahoo in its early days. Not many people would have the guts to do that, but Mark continued to believe in what he had created.
Loving what you do is key if you want to be successful. If you love what you're are doing in business then you will work harder and have more staying power to make it the distance.
A tip from Mark himself is to continually check in with yourself. In a Forbes article he said:
"The question I ask myself like almost every day is, "am I doing the most important thing I could be doing?" … Unless I feel like I'm working on the most important problem that I can help with, then I'm not going to feel good about how I'm spending my time."
4. Reed Hastings: learn from your mistakes
For the co-founder and CEO of Netflix, Reed Hastings, not all of his lessons on business were learnt in the workplace. One of Reed's greatest source of wisdom was actually his marriage counsellor. He was overworked with a new baby and his counsellor forced him to recognise his warped values and accept that he cared more about the success of his business than his marriage. His wife was able to forgive him because he was honest about it.
From this he discovered that facing the truth, even when it is uncomfortable, is essential to success both personally and professionally. In the past, following a mistake he would implement a new process to avoid repeating it, which seems like a logical approach. Yet this was in itself a mistake that lead to a restricted working culture. Through these experiences, Reed discovered the importance of not making the same mistakes over and over again.
In a VentureBeat article he said:
"There's a ton of lessons I've learnt over two companies … The great thing about being a serial entrepreneur is that you get to make different mistakes the second time."
Reed was determined to do things differently for Netflix and create a different kind of culture. Instead of resolving complexity with process, he decided to give employees more freedom and responsibility. The result is pretty epic for the employees, who, among other benefits now don't have a fixed limit of vacation days per year. While many businesses would worry this would lead to uncontrollable absence, they rarely take advantage of this freedom. The point is that anyone who loves their job just wouldn't. As Reed points out:
"We also don't have a clothing policy, but nobody has come to work naked lately."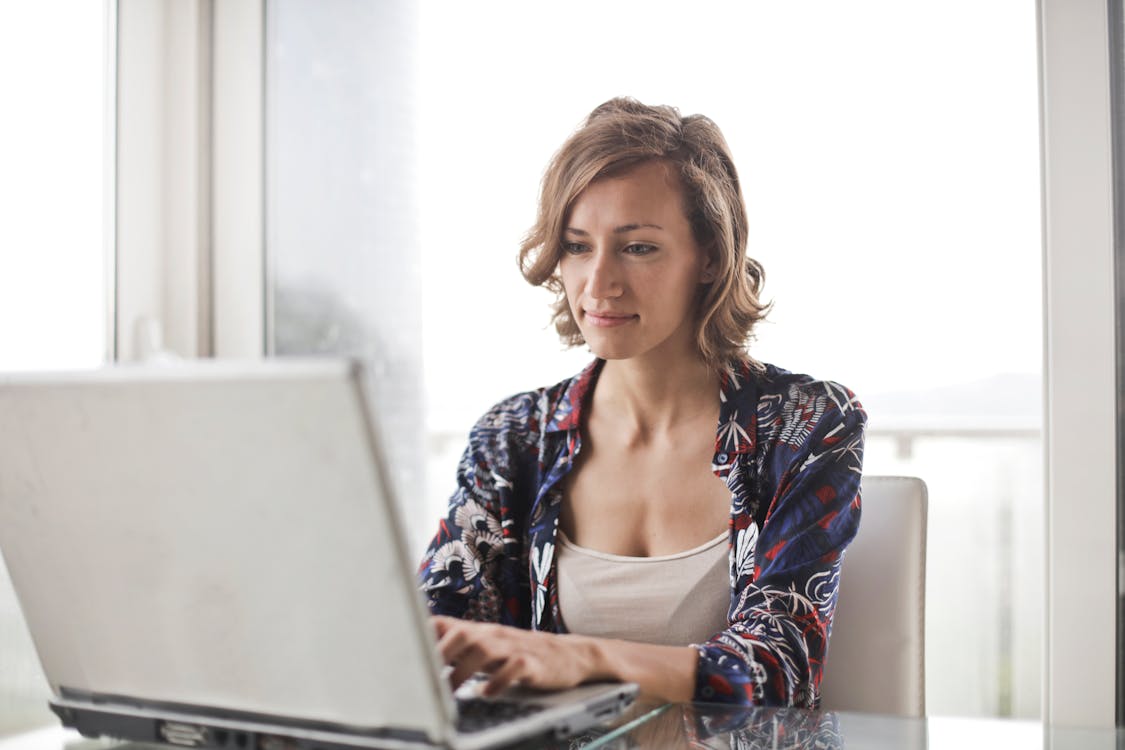 5. Arianna Huffington: remember to unplug
Media mogul and self-made millionaire Arianna Huffington recommends entrepreneurs always remember to connect with their own wisdom and creativity. She believes that our addiction to technology is clouding the opportunity to do this.
Looking back on her professional life, Arianna wishes she had known there would be no trade-offs between living a well-rounded life and her ability to do good work. If only she had know then that her performance would actually improve if she could commit to not only working hard, but also unplugging, recharging and renewing herself. Making time to unplug may seem like a low priority, but it will actually save you a lot of unnecessary stress, burnout and exhaustion.
In a CNBC article she said:
"70% of people sleep with their phones by their beds; we are constantly engaging in notifications, social media, texts, emails. And yet the most creative moments come when we put all that aside. That's why sometimes people's best ideas come in the shower… So as an entrepreneur, make time for that reflection, ability to connect with your best ideas, and not to be constantly distracted."
Are you all work and no play? Or perhaps still following the old adage 'hard work pays off'. It does, but it's in the space where we breathe and reflect that new ideas and ingenuity can surface.
Go forth a conquer in your career
Whatever your ambitions or goals, there are strong forces in the world willingly sharing their wisdom. While they may seem like a distant success story, all of these entrepreneurs and successful business people were probably scared at some point. They had good days and bad days. They were more than likely doubted and they definitely would have failed along the way. Yet they persevered and simply took risks and moved forwards in spite of their fears.
There will never be one route to success or one ladder to climb, but enjoy the adventure and keep swinging those trees until you find your next opportunity. As Sheryl Sandberg puts it:
"Careers are a jungle gym, not a ladder."
Feeling inspired?
These tech-industry success stories all started from the bottom. If you want to take advantage of the incredible wealth of opportunities in tech, get in touch with us. We can advise you on the best learning routes for you in sectors like cyber security, data science, web design, and much more.