It's time to seize the power of Digital Marketing
Digital marketing is at the forefront of business strategies. It utilises a combination of tactics that help to make a business savvier online and reach customers across various channels.
And the rewards to be had are huge. If businesses haven't made waves with digital marketing, it's time to step up their game. After all, it's estimated that in 2021, 2.14 billion people across the globe shop online.
Your customers, at some point in their buying journey, are likely to be online; whether they research reviews, check out your service offering, or stumble across you via social media. If you haven't got a digital strategy in place, you are certainly losing customers.
From social media and PPC, to display, blogging, SEO, and email marketing, businesses can utilise a diverse range of weapons to make up their digital marketing toolkit.
What is the power of digital marketing from a business perspective?
Put bluntly, it can be the difference between success and failure. Today, there's almost no way for businesses to survive without digital transformation and the use of smart digital strategies.
And studies repeatedly show that this is money well spent. According to a Litmus report, the average ROI from email marketing is 4,200% – meaning that for every dollar invested in the practice, a business makes $42 in return. With Google ads, profit is double the spend. It's also important that businesses optimise their sites for mobile, as 1/3 internet users are accessing it through their smartphones.
So, what exactly are the overall benefits of adopting a smart digital marketing strategy? Here are just a few…
A cost-effective way to market your business
You can measure and track your ROI
Enables you to target your customers in creative ways
It gives you a voice in places where your customers are active
These days most people/businesses begin their purchasing journey online
Enables you to find qualified leads
It gives you access to customers via mobile
You can constantly adapt your approach to better target the right customers
So, it's clear that digital marketing is an invaluable tool for B2B businesses – but the opportunity often gets missed.
You could be missing out on digital tools like video, which can be enormously impactful. 3.25 billion hours of footage on YouTube is watched per month, presenting a huge space to market to your customers.
Many businesses avoid social media sites like Facebook because they feel they're not a place for professionals or B2B marketing. When, in fact, 74% of people say they use Facebook for professional purposes.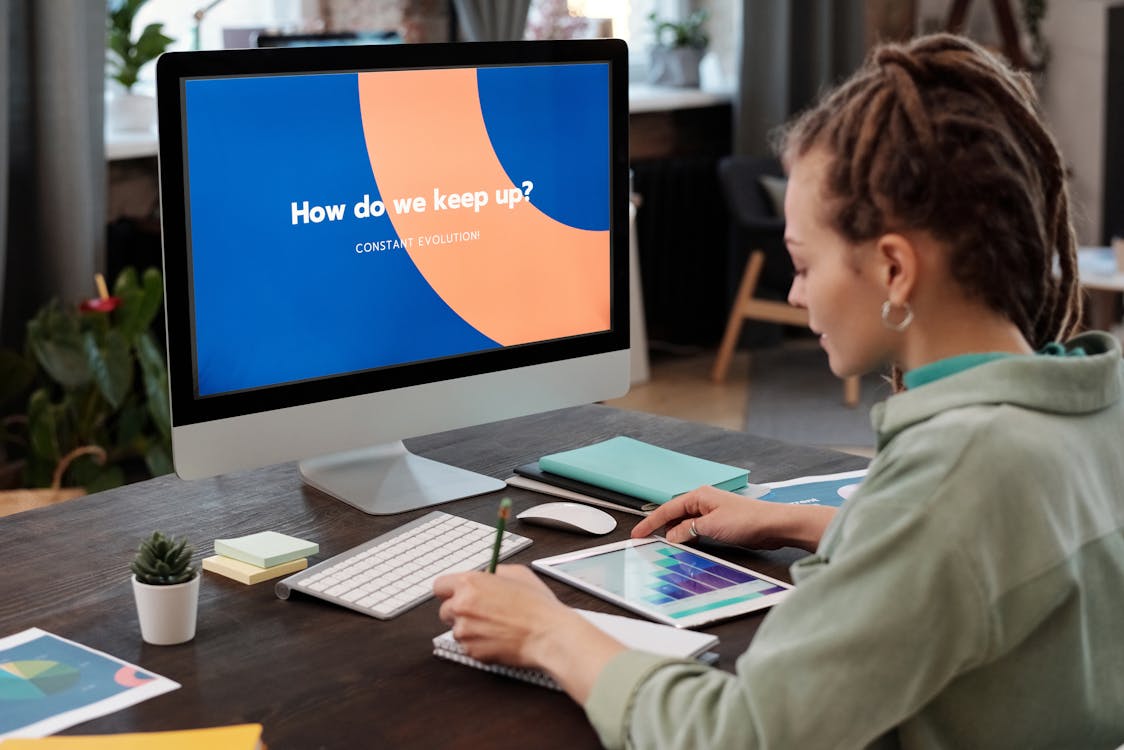 Why upskilling and hiring digital experts is key
There were approximately 381,000 digital marketing job vacancies posted to LinkedIn in 2020, showing that the demand for marketers in business is rife, even with the economic uncertainly brought about by the COVID-19 pandemic. If you want to be ahead of the digital wave, you need to make sure your business has the talent to sail your ship forward. Having certified professionals within your team will give your business the edge – and upskilling your current employes is the most effective way to do that.
Why? Because training your current staff is much cheaper than hiring additional ones. And if you've got digital gurus working for you, they'll be constantly innovating and making the most of current and emerging digital channels.
There is currently an IT skills shortfall in Australia and New Zealand, meaning that there are more job vacancies than qualified candidates; a problem which is exacerbated due to closed borders and lockdowns during the pandemic. So why not be one step ahead and offer staff training in the latest digital marketing techniques? Having a solid digital marketing team and strategy will provide a handsome ROI and put your business on the world stage.
Get your team qualified in digital marketing or improve your own knowledge with our range of digital marketing courses. You can also get in touch with our expert career consultants today to discuss a tailored package for your business.