How to get hired in tech and project management
These professionals prove it's a mixture of international certifications, hard work and the correct support.
Cyber Security
Yansen Leonard, aged

38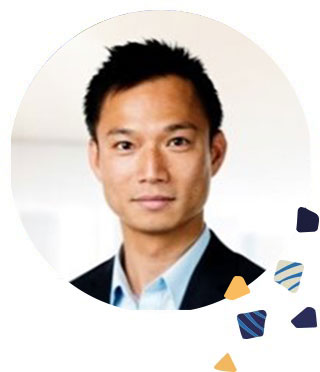 Reason for enrolling:
Yansen was already working within the tech industry when he enrolled with Learning People. He was looking to increase his employability and to find a stable career. Cyber security was the ideal career pathway to help him achieve this.
Studentcare
TM
Yansen responded incredibly well to learning online. He studied consistently and worked hard to pass his certifications.
David from our StudentCareTM team ensured Yansen remained supported throughout his studies and assisted him with all examination bookings.
Career Services 
Driven by his career goals, Yansen reached out to the Career Services team. He was already working as an IT Specialist but knew that the stability of the cyber security industry was what he was aiming for.
Career Services were able to quickly restructure his CV to add more detail and display his experience in a more marketable way. Following the team's advice, Yansen utilised LinkedIn. He compiled a list of 50 relevant industry contacts to reach out to and start networking with. Through this, he secured an interview at Australia Post and landed the role. Yansen is now working as a Senior Project Manager within cyber security.
The results
Yansen says:
"Learning People took the time to understand my current situation, and they were able to tailor the certification path accordingly. 
Throughout the journey, I received continuous support from the administrative perspective and course perspective by utilising the "ask mentor" function within the learning platform."
Andrew Sims, aged
57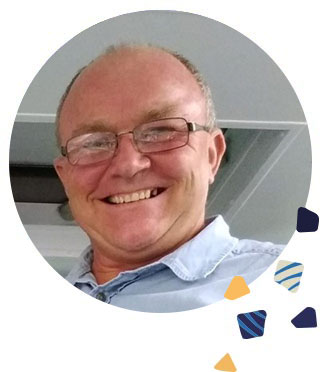 Reason for enrolling:
4 years before Andrew enrolled with us, he had suffered from a nasty car incident and needed to redirect his career. He wanted to focus on a career where he could help people and have stability in his employment so he chose to train in cyber security.
Studentcare
TM
Andrew was incredibly nervous when he began his online training. Our StudentCareTM team offered the support he needed to improve his confidence. Andrew received calls every few days to allow him to lean on StudentCareTM and our team of expert mentors.
StudentCareTM delivered extensive support with revision and exam prep to ensure Andrew was at the top of his game.
"It has been amazing to see Andrew come from strength to strength over the last 11 months. He is thriving and living a life he never thought possible." – StudentCareTM
Career Services 
After gaining 3 CompTIA certifications, Andrew started working with our Career Services. The team offered advice to update his resume and helped him to highlight his career move from sales and manufacturing into cyber security.
With personalised interview preps and careers support, Andrew successfully gained a role in August 2020 with Quadnet as a Technical Support Analyst.
The results
Andrew says:
"I was at a time in my life where I was not sure where I was heading as I had had a major car accident that changed my life forever. I saw an advert on Facebook for a course in Cyber Security so I replied. 
I couldn't have been more impressed. Once I had explained my situation the support that I got was second to none. So I decided to study the course and I have not regretted it for a second"
IT
David Fyvie, aged
24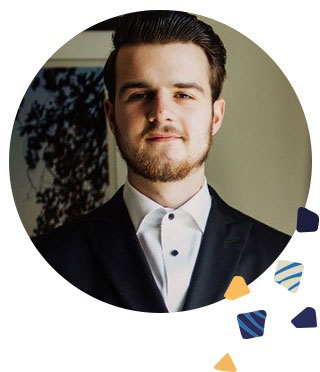 Reason for enrolling:
David had completed a degree in theology and always had an interest in technology. He didn't know how to get into the industry in Australia so he enquired with Learning People.
StudentCare
TM
David worked well with Mikayla from our StudentCareTM team and he successfully passed all his examinations on his first attempt. David leaned on StudentCareTM for accountability calls and a study plan and made fantastic use of all of the resources presented to him and we are incredibly proud of his achievements.
Career Services
David was working in traffic management and was keen for a career change into the tech industry. He started working with our Career Services team in June 2020 where they worked on his CV to display his eagerness to gain a role within IT. The team ensured he presented his certification training and his technical skills he gained through Practice Labs effectively to employers.
David also followed Career Services' guidance on using LinkedIn to network within the industry, particularly with recruiters and industry professionals. David took onboard all the advice given to him from the Career Services team and was ultimately successful in gaining a role with Telstra as a Network Operations Technical Support.
The results
David says:
"I have had amazing help from the Australian branch of Learning People. They have helped me through some of the hard decisions I needed to make while encouraging me and pushing me to finish the course on time and gain a job in the industry. Great service!"
Joe Roussety, aged
 41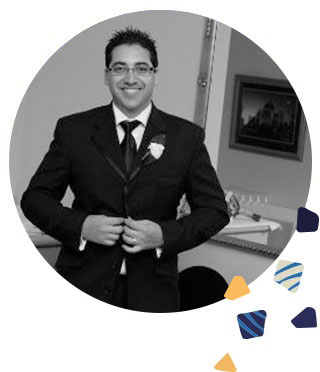 Reason for enrolling:
Joe had been working as a Network Engineer for a number of years and was unfortunately made redundant due to COVID-19. He saw this as an opportunity to re-train into cyber security and is now upskilling with the required industry certifications including CompTIA, EC Council and ISACA.
StudentCare
TM
Joe is a dedicated and hardworking student and always engages well with StudentCareTM. Joe passed his exams first time and responded well to all guidance and support offered. In the early stages of Joe's enrollment,StudentCareTM offered support with a study plan and helped Joe to work out what his weekly study looked like.
Career Services
Joe started working with Career Services immediately as he was wanting to gain employment as soon as possible Initially Career Services reviewed his CV and ensured that all of his training was listed by achieved and yet to be achieved and then he started applying for jobs.
Joe networked a lot with the relevant recruitment agencies and was quickly sought after in the market. He gained 4 interviews over a 2 week period. The Career Services team spent a lot of time going through interview preparation with Joe. This included exploring the types of questions that might be asked and reviewing job descriptions.
The results
Joe says:
"I have completed 2 cyber security certifications, at a very fast pace, that I never thought I'd be able to complete. The program is very well structured to assist you in getting it done, they have assigned people to help me in my roadmap and right now I am very happy with my results and what I have achieved. 
Career Services helped me prepare for a new position which I am very happy with while I am in pursuit of my next security certifications. Words can't explain how I feel right now with how Learning People have helped me to get me where I am today. I am excited for my future now"
Camila Silva, aged
40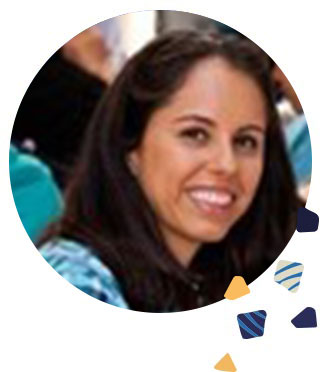 Reason for enrolling
Camila enrolled with us after she was made redundant. She was looking to upskill and get internationally certified so that she could increase her skills, knowledge and increase her employability for a new role.
StudentCare
TM
Camila worked closely with David from our StudentCareTM team and was a very motivated and diligent student. Passing each of her PRINCE2® certifications and her PMP helped increase her confidence. All her examinations were sat remotely and she passed with flying colours.
Career Services
Camila started working with Julia from Career Services to boost her employability. She took on the advice Julia gave her for updating her CV, LinkedIn profile and started working with recruitment agencies.  She quickly secured many interviews and our Career Services team supported her with personalised interview preparation for each.
The results
Camila says:
"Robin, Julia and David have been amazing during my journey to get my project management certifications and into a new job. Robin explained to me in detail what I was about to get from the courses, both PRINCE2® and PMP, the international recognition I was getting and he definitely gave me the confidence to buy the courses and start this journey.
Once I started David from StudentCareTM called and introduced himself as the person to contact if I had any questions about the courses, technical issues and he sends an email monthly just to check up on my general progress. 
About a month later Julia from Career Services contacted me and has been extremely supportive, she read my resume, gave me some tips on how to do minor changes and has given me the confidence that I lost in May 2019 when I was made redundant, back. 
Every time I was going to go to an interview I would send the position description to Julia for her to give me some tips on the key words they might be looking for, she guided me through the last one, and said "I'm confident you will get it." 
I'm extremely happy to say I got that job offer. It has been a difficult year on so many levels, and we all get frustrated to get rejections, but perseverance pays off.
I started my Project Management certifications journey to get this piece of the puzzle moving and I'm so happy I listened to Robin that day, as without making that decision who knows what would have happened. 
Congratulations to the whole team, you rock!  If you are thinking about getting PRINCE2® or PMP certifications, do not hesitate to contact Learning People, they know how to help you and give you your confidence back."
We're really excited for the next generation of students as they navigate the industry. Discover more about a careers in tech and project management and arrange a consultation call with one of our experts today.