Top cloud computing skills for your next career jump
We've all heard of it. We've all saved stuff to it. But what is the cloud? And more to the point, where is it?
Put simply, the cloud is an alternative to applications or programs that are run from software located on a 'local' or physical computer or server, which are now niftily held at a 'remote' location on the internet.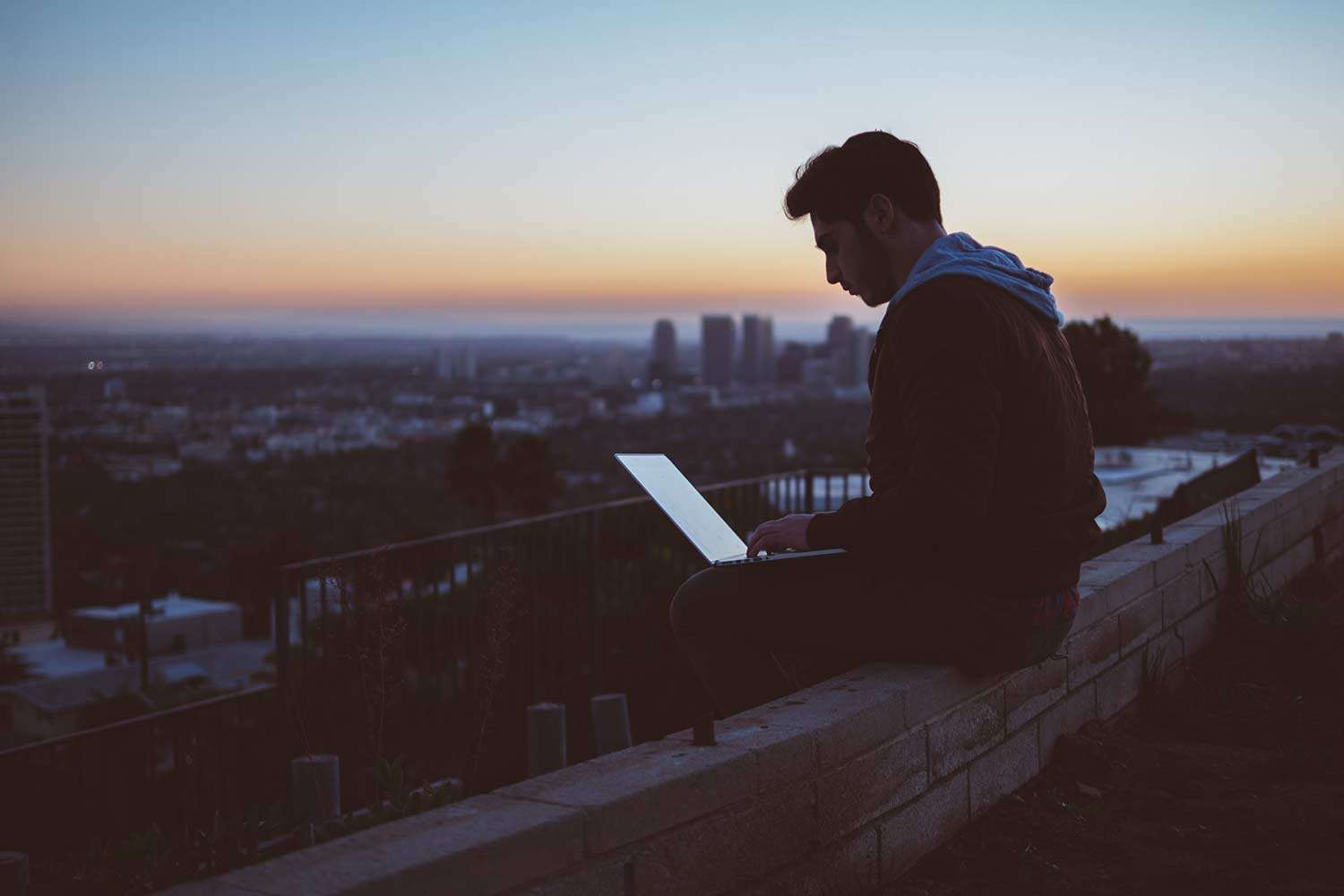 What are the benefits of using cloud computing?
Operational Agility: should a business need to extend its capacity immediately, then the cloud can easily accommodate any requirement without the need for increased hardware. By the same token, organisational scale-down can also be achieved without the need for unnecessary tech sitting idle.
Disaster Recovery: it

makes your critical data 'someone else's' problem by outsourcing crucial numbers to the professionals.

Work Remotely: got a web connection? Then reap the benefits of working anywhere in the world with access to all relevant data at your fingertips.
Safe and Secure: stealing a laptop is very possible, but stealing the cloud is not. Storing data remotely means that regardless of the status of your machine, your cloud data remains untouched.
Document Control and Collaboration: work and collaborate with colleagues anywhere in the world in real time, without the need for endless duplication and painful document ping-pong.
Cloud computing stats and forecasts
In 2020, Amazon Web Services generated US$45 billion in net sales – an increase of $10 billion from 2019.
This year, Gartner predicts that public cloud spending will increase by 23% globally. By 2022, they believe it could reach US$397.5 billion.
Why do we need cloud computing specialists?
Cloud specialists are also responsible for bridging the gap in worldwide collaboration and communication.
A cloud computing specialist is in charge of creating and maintaining secure environments for company data on cloud servers, and overseeing the safe transition of the data from physical servers to cloud ones. They might also liaise with companies to ensure they get the right service for their business, and analyse the cloud for weaknesses that could be exploited by hackers.
So, where to start with upskilling and validating a cloud specialism?
The basic answer is industry relevance, with security also in mind. Training trade association heavyweight CompTIA are leading the vendor-neutral pack with their Cloud+ certification training. Being compliant with ISO 17024 standards, validating the must have skills and expertise in implementing and maintaining cloud technologies.
CompTIA state some pretty meaningful stats of their own on Cloud computing:
9 out of 10 companies use some form of cloud technology.

60% of companies have 30% or more of their IT systems in the cloud.
The global cloud computing market is projected to reach $390 billion by 2028.
CompTIA's CySA+ also lends itself to those choosing to fill the cloud specialist shortfall, enabling those certified to use threat detection tools, interpret results and utilise by way of reducing vulnerabilities.
Microsoft / Amazon:
Amazon and Microsoft – are both must haves for those seriously considering to break the market.
Both AWS and Microsoft Azure offer some of the best salaries in the tech industry. Both certifications will push you past $86,000 and demand for both permanent and non-permanent contract roles continues to rise.
AWS and Azure offer very similar services, with neither one being truly better than the other. Both support Content Delivery Networks' Virtual Machines, Databases, Auto Scaling, Load Balancing and many other common cloud functions.
A more secure Cloud…
ISC2: This company are the largest security trade association and purveyors of the leading security certifications for architect level security practitioners. This training ensures you achieve the absolute highest standard for cloud security expertise with their CCSP – Certified Cloud Systems Professional. As with most ISC2 programmes of training, prerequisites are in place for the CCSP, namely that you will need 4+ years' experience – 3 are in information security, and 1 year cloud security.
If you're looking for leading certifications that matter and want to discover which training pathway works for you, contact Learning People. We have industry experts and career specialists waiting to assist and support every step of the way, from expert support and exam booking to ongoing career services.
Learn more about our Cloud Computing courses, student successes, and more in our Virtual Seminar recording below: