Student Testimonials
Marco Newell | Project Management Student Testimonial
We caught up with Learning People student and graduate Marco Newell who changed their career from Station Manager to Project Professional with a mix of professional certifications and transferable skills.
Marco Newell | Project Management Student Testimonial
Marco Newell | Project Management Student Testimonial
We caught up with Learning People student and graduate Marco Newell who changed their career from Station Manager to Project Professional with a mix of professional certifications and transferable skills.
Marco studied and completed PRINCE2® certifications and was able to make a career jump because of this. 
Tell us why you enquired with Learning People
About a year ago I was a station manager for one of the largest railway stations in the UK. It felt like I was lacking certain skills and couldn't go any further up the career ladder with them. Internally, we put together a plan to develop my career which meant looking around the station and finding problems that needed to be addressed so we could start some new projects.   
I found a few issues and my manager said, we'll start a project and asked me to get a business plan together to see if we can get support and funding. However, I'd not been involved in projects before, and no one ever showed me how to start, run, or complete one. 
It was a good learning curve and I enjoyed the challenge but, despite me completing them all, there were definitely a few things that I could have done to improve upon. 
Because of this I asked my company about helping to train me up in project management, but it didn't happen so, despite it being the pandemic, I made a decision to resign and look at other options. 
I just thought, you know what, life is really short, and if you feel you've been held back, or you want to do something different, you need to just do it. Whilst I was studying, I was working as a delivery driver which allowed me to take the time I needed.  
I contacted five different learning providers and Learning People were the first to get in touch. The others took around a week to get back to me. 
Did you want to gain or develop any specific skills by enrolling with Learning People?
Some of the project managers I had spoken to had PRINCE2® qualifications. At the time, I knew nothing about where to start so I started to do some research and found that there were lots of different project management certifications which, to be honest, felt like a bit of a minefield. 
Was there a particular reason you enrolled with Learning People, and did you speak to other educators or training providers?
When I spoke to Alex after enquiring, he was very sincere and asked a lot of questions about my career aspirations, previous experiences, and what I wanted to achieve. He also advised me on what I should focus on and what I shouldn't. He wasn't just trying to sell me everything that was available. 
The consultation I had was a genuine assessment of my skills – he didn't talk over me, instead, he listened. 
Tell us about your experience of learning using our system.
It was a little daunting at first, but when I started using the platform it was easy to navigate around. I actually enjoyed using it and I felt very confident. 
Tell us about your experience of working with our Career Services team, and what did you find most useful?
My Career Consultant Alex was great. He got me through the door so I have to thank him for that. I was then allocated Rachel Duggan as my Career Services consultant which I was extremely happy about. She was passionate, creative, and really determined for me to be successful. She genuinely cared about me doing well and it was at that point of working with Rachel that I realised I had chosen the right learning provider to enrol with. 
She went above and beyond by helping me with my CV as well as training, helping and nurturing me through interview techniques. She tested me, challenged me, and pushed me. She was my inspiration and I firmly believe that a massive contributing factor for landing the job I did was due to her help. I landed a job after my second interview - and it's a massive job!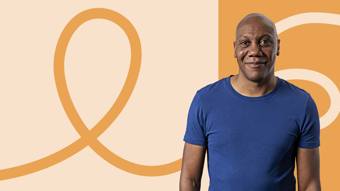 Tell us about your new job.
I'm part of the technical assurance team in product delivery, which self-assures the final work package products as completed and fit for purposes. The project I'm working on is one of the biggest projects in Europe – the HS2 which is the biggest rail investment ever made in the UK, with over 250 miles of new high-speed line. 
A typical work package could be to build a tunnel between the two destinations for high speed trains to travel through. So once the product is completed, my job is to check the work package and make sure that everything that was planned and completed is correct. 
It's a fascinating project and I'm really happy to be working on it because I'm going to be learning continuously. 
What has been the best part of your Learning People experience?
There have been a few but passing my exam made me really happy. Telling Rachel and Alex that I landed a job was great because I was happy for them too - they were a big part of my development and helped me get to where I am now. 
How has your life changed from enrolling with Learning People to the present?
I would say that my life has really changed, and I suppose it's changed for a few reasons. But one of them is that I made a gamble to learn and move into project management. 
I was in the previous industry for ten years, and that's all I knew. I literally said to that industry, here's the key to my office, I'm leaving, and I'm going to try another industry and something that I didn't have experience, knowledge, or qualifications in. 
It's had a positive impact on my life. I've learned new skills and broadened my knowledge and while it's not been a walk in the park, I've had to work hard to get to where I am and it has been worth it. 
What advice would you give to somebody who is thinking about enrolling with Learning People?
If you truly want to change your career, then don't stop yourself.  You can't expect your family, friends, or employer to make the decision for you. 
If you truly want something, you just need to go for it. And, if something is holding you back, you've got to cut the cord. Simple as that. Nobody should stop you from moving forward. 
In terms of the cost, it's like an investment in your future. I think of it as investing in yourself and I think the best investment is investing yourself.
Start learning today
If you are looking to improve your project management skills like Marco, please get in touch with us today and we can guide you through every step to help embark you on your new career.