Women in Tech
Career advice on the best tech jobs for women
The world of tech used to have a reputation as having a lack of diversity. Thankfully, the industry has become more diverse in recent years and tech careers for women are becoming more and more commonplace.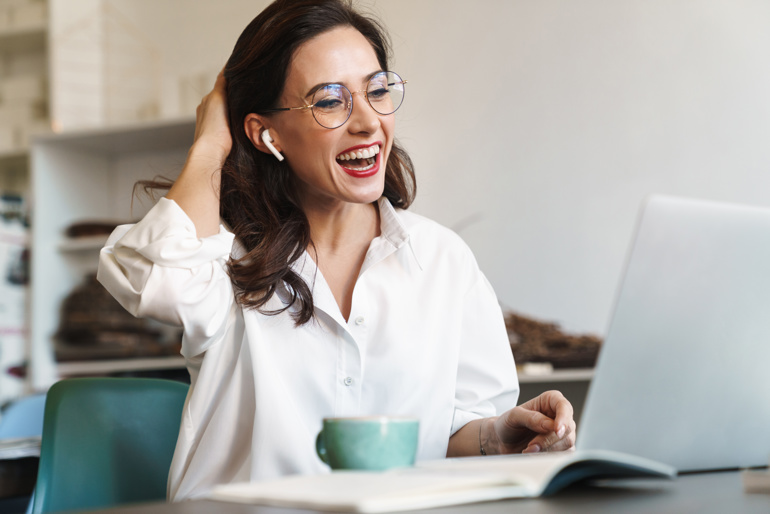 Career Advice on the Best Tech Jobs for Women
The world of tech used to have a reputation as having a lack of diversity. Although the industry has improved; many still think of male coders dressed in hoodies in dark rooms. Thankfully, the world of tech has become more diverse in recent years and tech careers for women are becoming more and more commonplace. As the industry evolves into something much more inclusive, women are smashing through the glass ceiling with their technical abilities and leveraging their existing skill sets and passions.
Previously tech careers for women were almost non-existent and they were held back from progressing or even starting their careers in the tech industry because some felt that IT didn't want intelligent and ambitious women. The reality is that the industry was desperate for more women in data science, networking, cyber security, and much more.
It's easy to forget that the tech industry is expansive so the only limit with tech careers for women is our imagination. Transitioning into a new industry can be incredibly daunting, but here is some advice to help make the journey a little easier.
The opportunities for Tech careers for women
According to the ONS, female tech positions are increasing over 238% faster than male colleagues? Midwives, teachers, and career-break mothers are all learning that they don't need a background in maths or technology to retrain and pivot into a career within the tech industry. Gender diversity can potentially transform the world of tech for all the right reasons.
The perception of women in tech has also changed considerably, with movies playing a pivotal role in inspiring female tech talent and STEM students worldwide. The new generation of women that are emerging in the workplace would have seen far more female representation during their formative years, in comparison to generations before them. This opens up opportunities and gives them an edge in their careers by showing them their options to succeed.
The cyber security industry currently has a  0% unemployment rate, with 3.5 million unfilled positions within the sector, which highlights the scale of the opportunity for women. Ultimately, the world needs more women in  IT, cyber security, networking, and cloud technology to fill this critical skills shortage. With attractive salaries for women of over £60,000 a year, it represents a fantastic opportunity for more women to retrain to thrive in a new tech career. Here are four tech roles where women are leading the space right now.
Network Engineer
When a corporate network goes offline, the shutters to a business quickly come down, with everyone unable to work in a digital world without a connection. Documents, critical applications, customer data, communications, and the ability to accept money are all unavailable without a network. But what about the unsung women in tech who ensure that the network is always available?
Network engineers work on a variety of networks integral to running any business. Therefore, a career in this field is best suited for women who have a passion for learning more about the magic behind the internet connections and virtual private networks that we all take for granted. If this specialism excites you, candidates can bring their dream job to life with a range of certifications that will turn that exciting career into a reality.
Once qualified, Network Engineers relish the responsibility of maintaining the integrity of a network infrastructure and optimising performance for users across a business. Network engineers are referred to as the plumbers of the technology industry, and for a good reason. They play a critical role in ensuring that the IT department is seen as the enabler rather than the blockers of the business.
If you are looking for inspiration, check out the Tebogo Mackgatho, CEO at Netcampus video, below. She explains where the opportunities lie in the tech industry and why female network engineers are in high demand.
What are the main opportunities in the tech industry?
If you are looking for inspiration, check out the Tebogo Mackgatho, CEO at Netcampus video, below. She explains where the opportunities lie in the tech industry and why female network engineers are in high demand.
Cyber security Analyst
Our news feeds are bombarded with headlines of cyber and ransomware attacks, and every business is investing in bolstering its defences. However, there is a well-documented skills shortage in the cyber security sector as the need for people to analyse vulnerabilities is constantly expanding. A recent report shows figures that reveal that the need for cyber security analysts has further risen by a third. It's the  ambitious women in tech who are leading the way in helping to plug these gaps, all the while securing an exciting career and lucrative salary in the process.
It has never been easier for women to begin a career in cybersecurity with online technology courses being more readily available than ever. For example, we offer digital training to cater to all skills levels, from CompTIA A+ to CompTIA CySa+, allowing women to upskill and thrive in the industry. One of the most appealing aspects of an online learning approach is for women with busy lives to have the ability to learn at a time and location that best fits their lifestyle and schedule.
When attempting to kickstart a new career in tech, 24/7 support from expert mentors gives you the skills, knowledge, and confidence that you need to help you succeed. When combined with unlimited access to practice labs, women can not only excel  in their exams, but are also able to form online communities to help and support other women in cybersecurity.
MEET THE EXPERTS | Helen Oswell, Cyber Security engineer at 6point6
Cloud computing
Cloud technology is critical in driving remote and hybrid working forward. Nowadays, many of us take it for granted that we have the ability to access our data and software from any device, no matter where we are located. All we need is access to a Wi-Fi connection. But behind the scenes are teams of female cloud specialists supporting the administration, security, development, and engineering of cloud computing.
According to a report by LinkedIn, cloud computing roles have a growth rate of 30% year over year. To meet this demand, many ambitious women are getting certified in AWS Certified Cloud Practitioner to reskill and enter the cloud job market as an Amazon Web Services (AWS) specialist. However, there are many different ways for women to get into a career in the cloud.
One of the biggest myths in the tech industry is that you must have a background in tech to enter the field. That couldn't be further from the truth. The tech sector has opportunities to grow at any stage of your career. You can start from anywhere, including in the cloud.
Business Analyst
A business analyst can speak to non-tech stakeholders about their business needs and how technology can help them. But they can also seamlessly switch and talk with IT teams about the technical aspects of a system or potential project. As a result, they are often referred to as the bridge between the business and its IT department. Women naturally thrive in this role and successfully leverage both technical and soft skills in equal measure upon completing training.
The individuals best suited for a career as a business analyst are those with analytical, critical thinking, written, and communication skills. Maybe they have worked with business analysts on the other side of tech in corporate departments and want to step up and upgrade their career. Many women find that the BCS Foundation Certificate in Business Analysis is the perfect place to start which can also help them secure a role where the average annual salary is over £42,000.
The globally recognised certification in Business Analysis is designed to help women kick start their journey of understanding business analysis, which empowers them to support business change through new technologies and improving business processes. One of the most appealing aspects of this career for ambitious women is making a real difference in an organisation.
Courses to help kick start careers in tech for women
The skills needed for a successful tech career are not dependent on gender. It's simply a positive attitude, curiosity, empathy, communication skills, and desire never to stop learning. With the skills shortage and digital divide widening, the UK government recently advised it was investing £23 million to boost skills and diversity in AI jobs. The funding aims to bring more underrepresented groups such as women, people of colour, and students with disabilities to join the UK's world-leading Artificial Intelligence (AI) industry.
However, this is just one example of how stereotypes are being removed from IT as businesses increasingly invest in diversity, equity, and inclusion. For too long, women have been wrongly made to feel that they are under-qualified or lack enough technical knowledge to enter a career in tech. All of which is not true, so don't let your self-doubt get in your way, and remember it's never too late.
There are many courses for women in tech offering everything from basic to advanced and specialist skills should you decide to niche down. So whether you want to become a lead network engineer, cyber security analyst, or business analyst, it has never been a better time to begin a career in tech. Skills for all of these job roles are in high demand worldwide and within every industry.
We have a vast selection of courses to give you the unique set of skills you need to secure the tech job of your dreams. But we also appreciate that having a bewildering number of options in front of you can be challenging, that's where our team at Learning People can help. Whether you want to explore the gender gap in the coding industry, or learn more about how women in tech are thriving, our expert career advice for ambitious women is only a message or phone call away.
Before diving in and learning new skills or building your portfolio, doing your own research to understand what roles appeal to you in the tech industry is crucial. For example, there's a misconception that working in tech means learning how to write code which puts many off, but many people in IT have never written a line of code in their life. Thankfully, navigating around these industry myths is not something you need to do independently, we will help mentor you throughout your new tech career.
By providing women with professionally mapped pathways of training that advance their skill sets and careers, businesses can focus on solving their most significant challenges more efficiently. In addition, more and more leaders are stepping up with mentoring programmes that help to increase success stories of women in technology careers. So what are you waiting for? If you're an ambitious woman looking for a new career in tech,  get in touch with one of our expert tech career consultants today and discover the courses available for women in tech.